McKernan Homes secures £1.5m funding package from Bank of Scotland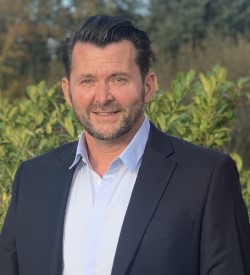 Scottish housing developer McKernan Homes is positioning itself for a greener future thanks to a £1.5 million funding package from Bank of Scotland.
A development loan and funding was provided as part of the Clean Growth Funding Initiative (CGFI), through which firms can access discounted lending for lower-carbon projects.
The new development features roof solar panels and industry-leading insulation and windows designed to retain as much heat inside a property as possible.
---
---
Founded in 1992, McKernan Homes is a family-owned business based in Cumbernauld that specialises in developing luxury homes across the central belt.
Despite COVID-19 putting a temporary halt on construction work, sales for the business's homes remained consistent with pre-lockdown figures with turnover for this year set to reach £10m. The business is now in the final stages of construction on its latest development of 23 four-bedroom luxury villas in Airdrie.
Peter McKernan, director of McKernan Homes, said: "Despite the pause on construction work over the spring and summer, the interest we've had from buyers has continued as normal. Our customers tend to buy off plan before we've even broken ground which has left us in a strong position for the rest of the year.
"The support from Bank of Scotland gave us a safety net and the comfort of knowing that any potential disruption wouldn't impact our plans for the year. The CGFI also massively helped us to reduce our carbon footprint, something our customers are increasingly looking for when buying a house. Our homes are all built to a very high spec and it's important to us that we deliver this quality in the greenest possible way."
Grahame Andrew, relationship director at Bank of Scotland, added: "McKernan Homes is a great example of a business embracing our support as we work towards the Scottish government's aim for net-zero greenhouse gas emissions by 2045. The business has designed homes that are not only ultra-desirable but help discerning occupants reduce their impact on the environment.
"At Bank of Scotland, we've been supporting firms like McKernan Homes throughout the challenges of the last few months. We'll continue to be by the side of businesses as we head towards a more sustainable future."