Medium-sized businesses in Scotland believe regional economic gap has widened, BDO finds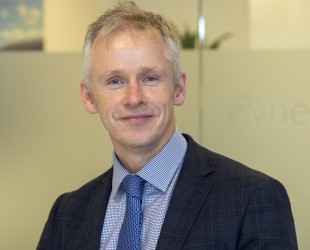 Medium-sized businesses in Scotland believe COVID-19 will worsen the UK's north/south economic divide, according to a poll of 500 business leaders published today by accountancy and business advisory firm BDO.
According to the survey, 30% of medium-sized business leaders believe the outbreak of the virus has already widened the economic gap between the UK's regions and more than a third (38%) of those surveyed believe the disruption caused by the pandemic will slow down levelling-up progress.
At the start of this year, the Government announced its ambitions to 'level-up' less prosperous regions with London and the South East. This came on the back of election promises to invest in Scottish infrastructure, technology and innovation that would 'uniformly distribute opportunity across the UK.'
---
---
The fourth monthly Rethinking the Economy poll from BDO, revealed the biggest concern for Scottish businesses is adapting their business for new local lockdown restrictions. UK-wide the number one concern is cashflow, highlighting the variance in challenges faced by businesses based in those regions impacted by local restrictions.
The research showed that after adapting for local lockdowns, Scottish business leaders ranked: engaging international supply chains; making loan payments and adapting their businesses for Brexit as the greatest immediate concerns for their companies. 70% of Scottish businesses do have a Brexit strategy in place, compared to a 63% national average.
Martin Bell, partner and head of tax for BDO in Scotland, said: "As business owners balance immediate operational demands with longer-term strategy and scenario-planning around issues such as COVID-19, local lockdowns and Brexit, the Government faces the challenge of balancing the public health challenge with the health of the economy.
"To ensure the long-term economic recovery of the nations and regions, the Government needs to take a local approach to supporting regional mid-sized businesses to navigate the months ahead. Because, to achieve the ambitious goal of 'levelling up', it must be acknowledged that many businesses are facing unique trading conditions depending on their location."