Million-pound home sales in Scotland reaches record level in 2021
2021 saw a surge in the number of multi-million-pound homes sold in Scotland, with 419 homes sales, registered.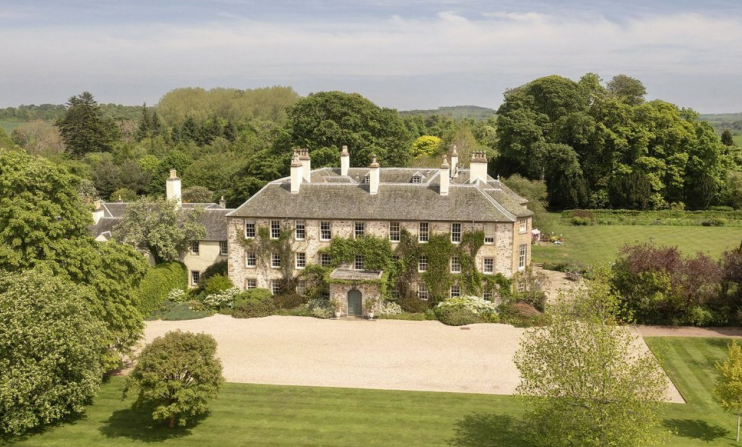 According to Rettie & Co, this was an increase of almost 50% on 2020, which itself was the highest recorded level since the 2007 market boom.
There was an increase in the proportion of £1m+ sales occurring in accessible towns & rural areas, with urban and flatted sales making up a smaller proportion of sales.
Of these sales, 78% were detached, semi-detached or terraced family homes, an increase from around 72% to 74% in the preceding 5 years.
---
---
This means the proportion of apartments and penthouses making the £1m+ market has fallen back to 22%, from a peak of 28% in 2020. This trend correlates with an increase in transactions in more suburban and rural locations.
Despite this, Edinburgh remains the undisputed king of the £1m+ market in Scotland, with 9 of the 10 most expensive streets in the Capital, as well as with 8 of the 10 most active £1m+ postcodes beginning with an EH prefix (one of which is in East Lothian).
Glasgow West End and St. Andrew's also make the listings in 8th and 9th place respectively.
In terms of values, the average £1m+ house sale in 2021 was £1,392,000, down slightly from values of over £1.4m in the preceding 3 years.
This has been due to the volume of units now breaking through the £1m threshold. House price inflation across the market has seen the number of homes selling just £50k over the £1m+ threshold increase by 85% from 2020 to 2021, rising from 12% of the £1m+ market to 15%.
Overall, rising house prices, lifestyle aspirations, enforced saving, and shifting priorities have all contributed to an unprecedented boom in the Scottish £1m+ market. With growth being seen across geographies, house types and price points, and continuing demand and sales being recorded with Rettie & Co's sales team, it appears that the pandemic has created yet another new normal.
Simon Rettie FRICS, managing director, Rettie & Co, said: "The surge in £1m plus house sales over 2021 has been a notable feature of the post-lockdown housing market. Such sales are now well ahead of their previous peaks and nearly 50% ahead of 2020 levels.
"One response to the post-lockdown world has been people's willingness to consider more rural areas and accessible towns, and the sharp rise in demand for this type of living has caused prices to surge in some of these areas, pushing the most desirable properties over the £1m mark. This is clearly seen in parts of East Lothian as well as north of Stirling and east of Loch Lomond.
"However, Edinburgh remains at the heart of the Scottish £1m market, accounting for two-thirds of such sales. Nevertheless, here too there has been a greater diversity of such sales, with more pushing out to locations such as Colinton and Trinity, outside previous core prime areas."
Dr John Boyle MRICS, director of research & strategy, added: "The transactional volumes at all price points for residential properties in Scotland in 2021 were substantially up from the previous year.
"This was in part response to a correction following the first lockdown in 2020 and increasing buyer confidence at a time when the supply of available properties remained constrained. Transactions over £1m were strong in the cities and the suburbs, coupled with much higher demand for rural locations."
He continued: "People are adjusting how they work and the need to be within relative close proximity to a city is of less importance as many people continue to work remotely from home or in a flexible manner. Country properties have been in strong demand with local, national and international buyers often competing for the same property.
"This year 2022 has started well with more buyers than available houses and flats on the market, which is likely to result in prices increasing for the time being. Regularly we are receiving multiple bids at closing dates throughout Scotland."