Nationwide to close branches and call centres at weekends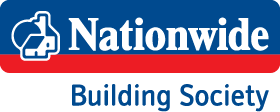 Nationwide Building Society has announced that it will be closing all branches and call centre operations at the weekends amid the current coronavirus crisis.
After previously unveiling plans to close 50 branches and reduce opening house, the building society distributed a letter to its clients announcing its decision to close branches and call centres on weekends.
The lender said that the closures were to ensure that it can "focus our resources on providing our crucial weekday services in a safe and reliable way."
However, Nationwide has assured customers that call centres for lost or stolen cards, and for fraud or other enquiries about account security, will remain open 24/7, Finextra reports.
---
---
In the letter, Nationwide said: "It's vital that we manage our resources to keep our phone lines and branches open as much as possible for those in need who can't get help with their situation online.
"That's proving especially hard at the moment, with so many of our colleagues not being able to come into work. We're also finding that many of the calls we're receiving are for simple requests that members could go online for. That prevents us from helping other members who really need to talk to someone."
The announcement arrives after Nationwide announced last week that it had halted plans to enter the business banking market in order to focus on its existing member's financial priorities.
The changes in the building society's services follow the earlier branch closures and reduced opening hours unveiled in March to enforce the social distancing measures implemented by the UK Government.
Read all of our articles relating to COVID-19 here.