Scotland 'significantly worse' than England for late payments
Almost three quarters (72%) of small or medium enterprises (SMEs) across Scotland are currently waiting on late payments from customers, according to new research from Barclays surveying 500 UK small business owners.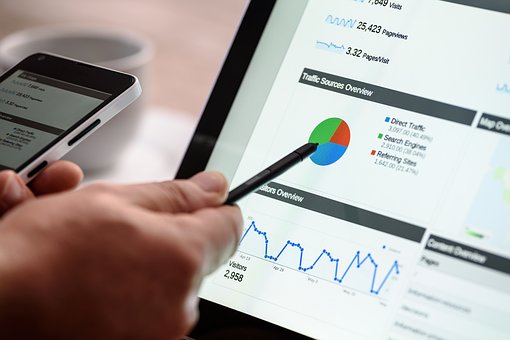 This is significantly higher than the UK average of 58%.
For medium-sized enterprises with 50 to 249 staff, those waiting on late payments rises to more than nine in ten (94%). Late payments negatively impact a business's income, which can result in cash flow instability. For some businesses, this owed money might prevent new hiring opportunities or investment back into the business. In worst case scenarios, the business might be forced to close.
Whilst customers and clients paying invoices late is no new challenge for businesses, two in five (40%) SMEs say that they're more likely to experience late payments as a result of the pandemic.
For those that have been on the receiving end of poor payment practice, the majority (80%) said they would refuse a job with a potential customer if they were known for paying late.
Barclays research has shown that paying late is not only putting off suppliers, but may also deter prospective customers from spending with known offenders. More than half of consumers surveyed (58%) said they would boycott a business – big or small – if they knew they regularly paid their suppliers late.
For some business owners, the stress of waiting on late payments has more than just an impact on their finances. Two fifths (39%) of SME owners say their mental wellbeing has suffered as a result of late payments, with over a third (34%) having had sleepless nights.
A quarter (25%) of business owners say they haven't been able to go on holiday over the past couple of years because of money owed to their business, and a higher proportion (27%) say their personal relationships with partners, family and friends worsen if they're paid late.
Hannah Bernard, head of Business Banking at Barclays, said: "Late payments is the single biggest cause of business failure. We want to unite the small business community in tackling this issue and raise the social conscience of larger businesses who don't pay on time. Any business worried about the impact of late payments should contact their bank to talk about their options, whether that be for guidance on how to report a business for paying late, or to explore invoice finance and insurance options.
"Having a constant cycle of late payments will hamper the future growth of the economy, and fuel a never-ending cycle of uncertainty for hard working entrepreneurs. Business owners across Scotland and the UK have a lot of challenges to juggle right now, and the stress of chasing late payments shouldn't be one of them.
"Through the Prompt Payment Code (PPC), businesses are able to claim late payment interest and compensation to businesses signed up to the code if they miss a payment deadline.
However, whilst almost two thirds of businesses (64%) surveyed say they're aware that they can take action, less than a quarter (23%) had done so, out of fear that this would result in not getting another job with the customer.
Those waiting on late payments said that with the cash they could expand their product or service offering (24%), invest in research and development (19%), or even hire more staff (18%).
Research from the Federation of Small Businesses (FSB) found that a third of Scottish business owners say that late payment increased in the last three months of 2021.
FSB is warning that this trend could lead to more firms closing their doors for good, as it releases the latest findings from its quarterly Scottish Small Business Confidence Index (SBI).
Around one in ten Scottish firms (12%) say late payment is now threatening the viability of their business.
In the final quarter of 2021, FSB's confidence index for Scotland dropped to -22.0 points from +1.2 points in the previous three months. That means that more Scottish small firms now expect their performance to worsen over the coming three months than expect an improvement.
By comparison, the UK index fell to -8.5 points at the end of last year, meaning that a typical Scottish business is less confident about the future than the UK average. The UK figure fell in every quarter over 2021, having stood at +27.3 points in Q1.
Across the UK, FSB found business confidence to be lowest in the retail and accommodation and food industries. Further, the vast majority of Scottish small businesses (82.5%) say costs are rising, with fuel, utilities and other input costs all cited by firms.
Andrew McRae, FSB's policy chair for Scotland, commented: "Scottish firms are being squeezed by rising overheads, ongoing public health restrictions, and servicing mounting debts. To top it off, firms have to contend with the UK's chronic late payment culture that's deteriorated over the course of the pandemic.
"Thousands of Scottish businesses needlessly go under every year because of late payment. That's why every UK big business should have a non-executive director on its board with direct responsibility for payment culture. That's also why FSB backs moves to beef up the powers of the Small Business Commissioner to take on the worst offenders."
The latest government statistics show that there are an estimated 338,000 small businesses in Scotland – a figure which fell by nearly 20,000 in the first year of the pandemic alone.
Mr McRae said: "The number of local and independent businesses operating in Scotland has fallen substantially since the pandemic began. Our research shows that the firms remaining are deeply worried about the future.
"The prospect of new public health restrictions at the end of last year not only snuffed out the optimism of many Scottish independent retail, hospitality and tourism businesses but also hurt their supply chains.
"As the Scottish Government looks to the future, Ministers must focus on local economies as well as public services. The economic impact of the virus and the associated restrictions has taken a disproportionate toll on our small business community. Getting local and independent firms firing on all cylinders this year must be a key priority."