New businesses embark on latest HIE accelerator programme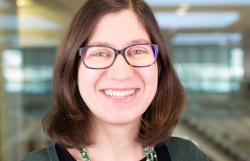 Twenty-two businesses from the Highlands and Islands have started the latest Pathfinder Accelerator programme operated by Highlands and Islands Enterprise (HIE), which aims to put them on the fast track to success.
The programme has been developed by Highlands and Islands Enterprise (HIE) and is delivered mostly online. It will provide fast-track training and mentoring for entrepreneurs looking to build a company or launch a new product.
This is the tenth group to start on the four-month programme since it began in 2018 with a launch day held on Thursday 5 May 2022 at An Lòchran for all the 22 businesses taking part.
The programme provides businesses at all stages in their development the opportunity to test a new product or process to ensure its fit for the market at lower cost or in a shorter space of time. Support is provided to through a combination of weekly workshops sessions, masterclasses and one-to-one coaching sessions.
Andrea McColl, senior development manager for life sciences at HIE, said: "We were delighted to host our launch day in person before the programme continues online. It is a great opportunity to meet everyone face to face and build a network with like-minded business owners.
"I am looking forward to seeing this group of businesses test their innovative ideas for commercial viability and plan for growth."
A full list of businesses enrolled in the programme can be found here.