Nucleus Financial Group suspends final dividend
Edinburgh-based financial services company Nucleus Financial Group has announced that it will suspend its final dividend due to the economic uncertainty of the coronavirus pandemic.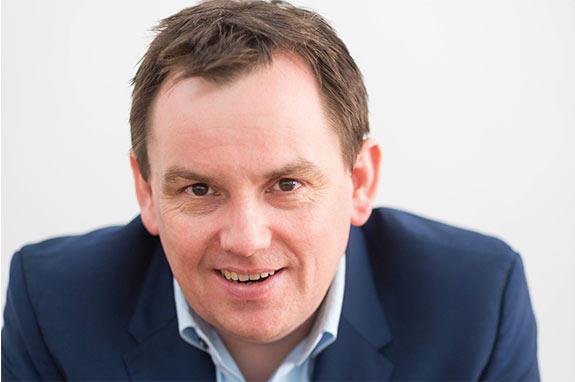 The firm made the announcement as it issued its final full year audited results.
Nucleus Financial Group said that in light of the exceptional and open-ended uncertainty caused by the COVID-19 pandemic and the rapidly changing environment, the board has decided to not recommend a dividend until there is more certainty around the term and impact on markets, investor confidence and revenue.
---
---
The firm said that the decision to suspend the payment of the 2019 final dividend will allow the group to preserve capital until there is greater clarity on the above.
Nucleus' board will continue to assess the situation and the appropriateness of paying a second interim dividend relating to the financial year ended 31 December 2019.
The company's full-year results have revealed that its Assets Under Administration (AUA) increased by 16.3% year on year to reach £16.1 billion, compared to an FTSE All-Share Index increase of 14.2% year-on-year.
Similarly, the firm's net revenue grew by 4.8%, despite volatile markets, with a reduction in blended revenue yield as expected, and due to several factors including improved terms for a small number of large adviser groups.
Nucleus also saw strong growth in statutory profit after tax, increasing by 25.2% to £6.0m from 2018.
The firm has said that despite the uncertainty caused by the COVID-19 outbreak, the group has a robust capital structure and solvency position, high conversion rate of profit to cash, no borrowings and available liquidity.
David Ferguson, founder and CEO of Nucleus, commented: "2019 was a challenging year for most UK financial services businesses as a result of the much trailed political and economic headwinds, particularly surrounding Brexit. Despite this, we made good progress over the year with growth across most of our key financial metrics, including AUA, revenue, profit after tax, customers and advisers."
He added: "We face a new challenge this year with the rapid change in the development of COVID-19, and it is entirely uncertain what impact this might have on businesses and the economy. The outlook is impossible to predict, but I can say that we remain open for business, and cash generative each day.
"Our highest priorities are the health and wellbeing of our people, users and customers and we are taking every possible action to adapt to the situation and ensure we continue to deliver our online product as normal, backed up by top quality offline support.
"Our platform is fully operational and all of our people are successfully working remotely with no impact on service. We are in continual dialogue with our users and our material service providers and I consider our operations to be resilient, recognising that our user experience remains reliant (as ever) on the performance of many of the interconnected parties that comprise the overall financial system."
Read all of our articles relating to COVID-19 here.