OSSO spearheads construction market launch with new product line and UK facility
Aberdeen-based OSSO, the specialist fluid temperature control and separation solutions provider, has announced its strategic expansion into the construction market with the opening of its new operating facility in Warwickshire and launch of new specialist products for the sector.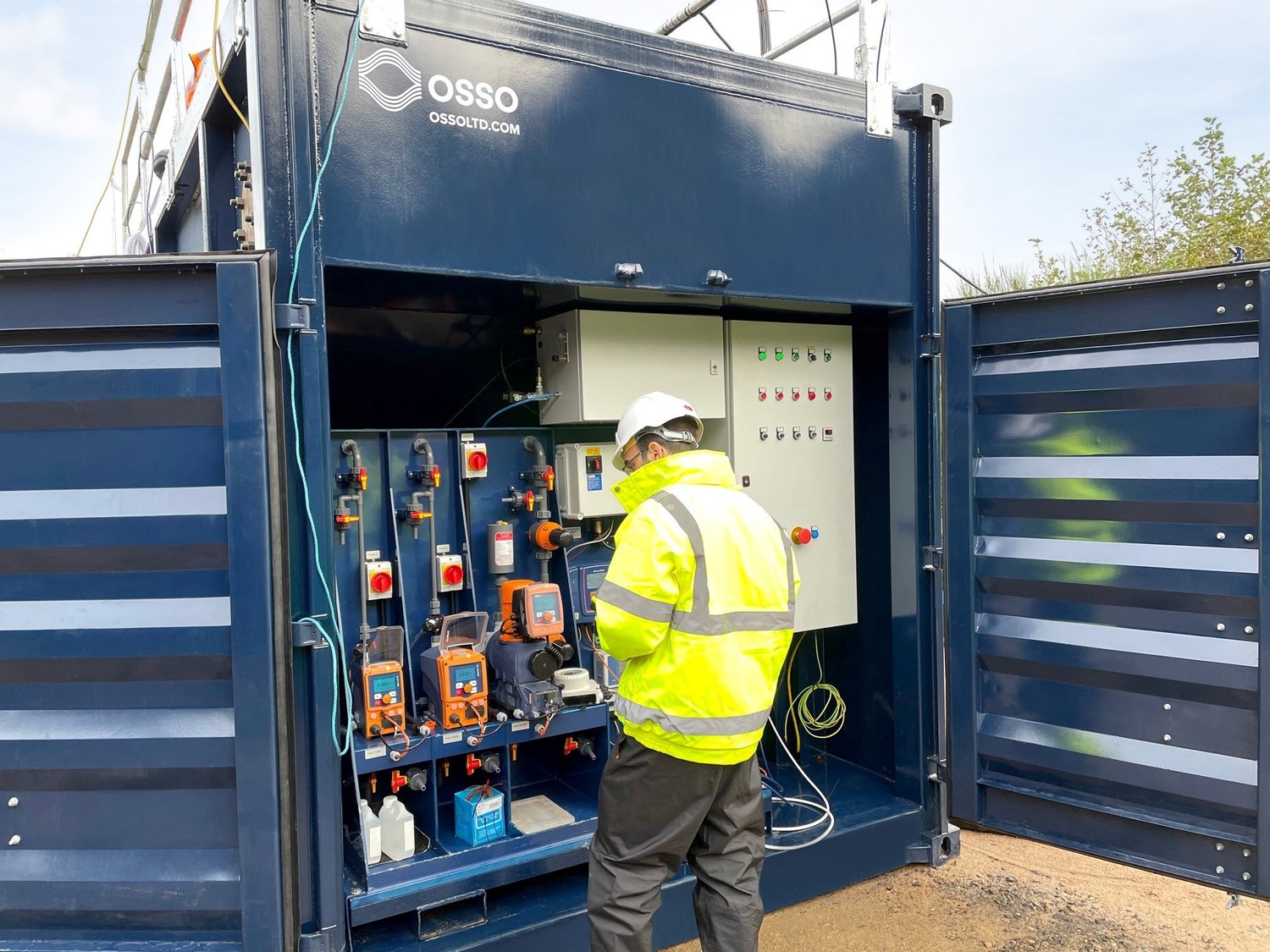 OSSO has drawn on over two decades of fluid purification experience to bring a first-class construction offering to the market.
The company's advanced water treatment solutions will ensure its customers' operations are in line with current government environment regulations and run safely – avoiding reportable incidents and reputational damage.
---
---
The business has developed a suite of single lift modular solutions that can be combined to tackle the highest expected flow rates and water treatment challenges. The products are designed to be deployed on construction sites to tackle the common industry issue of wastewater in an efficient, cost-effective and environmentally sustainable way.
The current range includes a fully integrated self-regulating and remotely monitored chemical dosing system, a concrete wash down system and a lamella clarifier, which boasts significantly higher particle removal rates when compared to conventional baffle tanks.
The facility in Warwickshire will be the central base for all OSSO's construction operations. Its excellent transport links allow the company to bring its new solutions to market across the country. It will house up to 20 employees, and the business plans to develop and grow a local employee base at the site. The facility will be headed up by Tristan Hughes, business development manager at OSSO, who brings a wealth of construction expertise, with over 10 years industry experience.
James Scullion, CEO at OSSO, commented: "We see significant potential for OSSO within the construction space. We have committed to an ambitious growth plan, opening our new facility, launching our three leading product lines and employing talent for our construction business unit with skill, knowledge and expertise which are second to none. This is just the first phase for us in this sector and I cannot wait to see it flourish further as we continue to invest heavily in both our team and technology."
Tristan Hughes added: "We've tried and tested our construction products over a long period of time, to ensure we can make a real difference for our customers and the environment. I'm proud to lead a team with such expertise, providing a complete range of solutions to the challenges of water treatment in construction. Safe and responsible operations underpin everything we do at OSSO, for both people and the environment and we're bringing solutions to the market which offer a complete package in this respect."