Over £4.9m of funding paid out to Scottish Borders businesses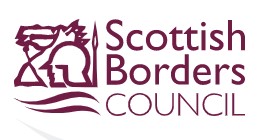 More than £4.9 million of funding has been paid to date to Scottish Borders firms from the Scottish Government's Coronavirus Business Support Fund, helping a total of 438 businesses.
A dedicated team of staff continue to work through all applications received by Scottish Borders Council's Business Gateway service, which is managing the fund locally.
Tracey Logan, chief executive of Scottish Borders Council, said: "Since our last update, in less than seven days we've managed to make payments to almost 300 businesses, with more payments to be processed throughout this week.
"We absolutely appreciate how difficult a time this is for local businesses and how vital this funding could be. We are processing applications and payments as soon as possible, but I would reiterate once again that it is essential that the application form is completed fully and all relevant additional information provided to make the process as quick as possible for all concerned."
The fund provides one-off small business support grants of £10,000 or £25,000. The £10,000 grant is available to ratepayers of businesses located in a non-domestic property, with a rateable value of less than £18,000, which are:
In receipt of the Small Business Bonus Scheme (SBBS); or
In receipt of Rural Relief; or
Eligible for SBBS, but in receipt of Nursery Relief, Disabled Relief, Fresh Start or the Business Growth Accelerator. Certain property uses are excluded.
The £25,000 one-off grant is available to the ratepayers of businesses in the retail, hospitality, leisure sectors operating in a premises with a rateable value of £18,001 or up to £51,000.
Information and guidance on the support available, and the application form, is available online.
Read all of our articles relating to COVID-19 here.