Persimmon and Aviva invest in modular builder TopHat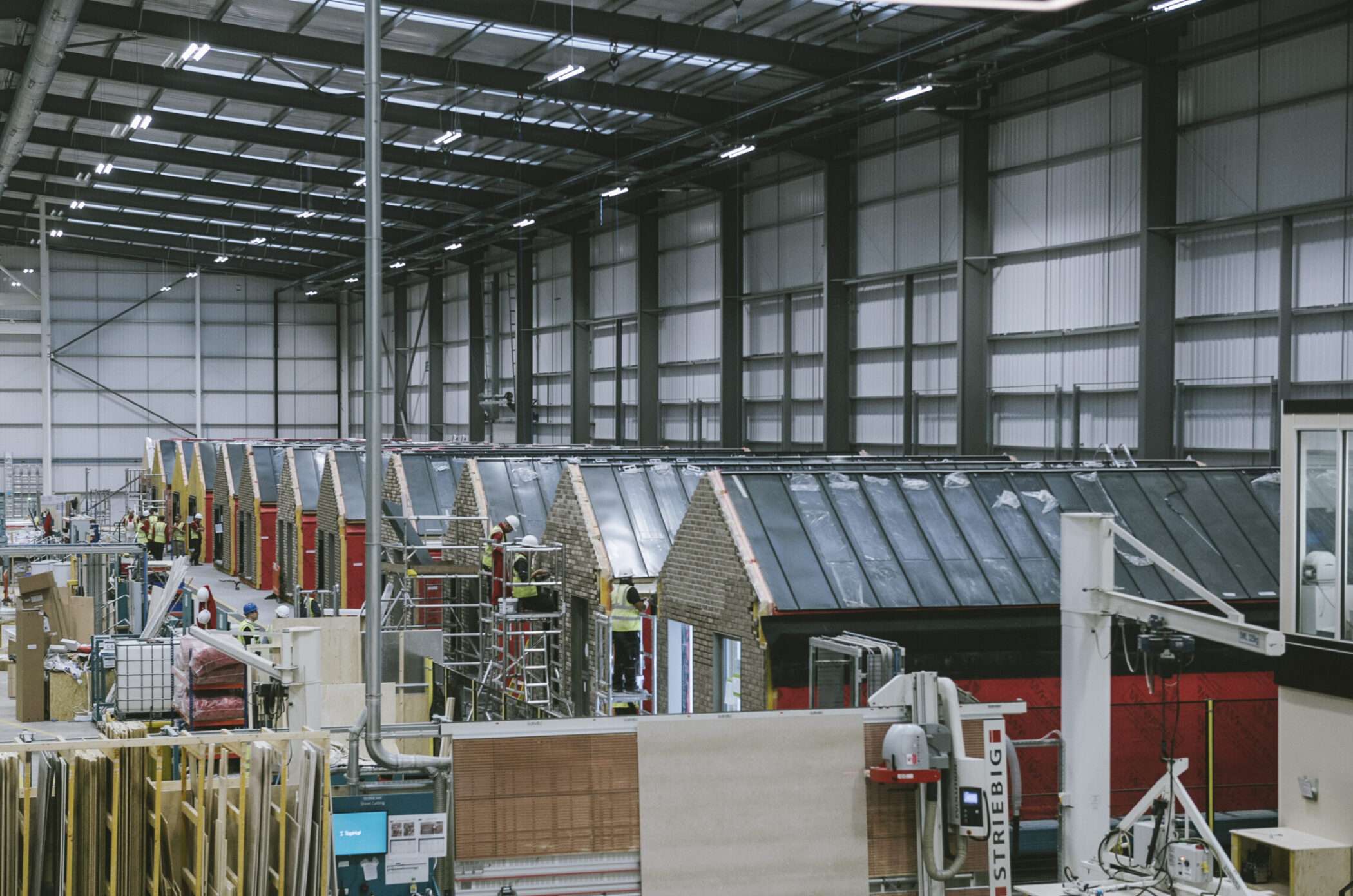 Persimmon has made an equity investment in volumetric modular house builder TopHat, establishing a strategic partnership between the two businesses.
The move will provide Persimmon with guaranteed access to both TopHat's innovative brick façade product as well as its highly energy efficient modular homes.
Persimmon is investing £25 million as part of a funding round including institutional investor Aviva which will raise £70m in total. The investment will enable TopHat to accelerate delivery of its factory-built, precision-engineered homes and marks a significant step forward in its development.
---
---
In addition to its existing off-site manufacturing facility in Derby, TopHat is due to open Europe's largest modular housing factory in Corby, Northamptonshire, with a capacity of 4,000 homes a year, in 2024. TopHat also manufacturers an innovative brick façade system which is incorporated into its new homes.
Alongside access to TopHat's highly energy efficient modular homes, Persimmon has identified an opportunity to incorporate TopHat's brick façade system into its own Space4 timber frame housing product. This will help Persimmon develop its own products further for customers.
Persimmon said it aims to capture the benefits of the innovative manufacturing techniques used by TopHat to support its future volume growth, drive further build efficiencies, expand its product offering to customers and support its moves to meet the Future Homes Standard. TopHat's products are complementary to Persimmon's existing Space4 timber frame housing system.
Dean Finch, group chief executive of Persimmon, said: "Persimmon is delighted to announce this partnership with TopHat, which brings together the skills of the country's most innovative modular homes manufacturer with those of the UK's most cost-effective volume house builder.
"Our partnership will provide Persimmon with guaranteed access to TopHat's highly energy-efficient volumetric modular homes and its innovative brick façade system, which has significant potential within our own Space4 timber frame business. This new relationship will help support our future volume growth, provide further build efficiencies, help address the growing challenge of labour shortages in key trades and give us access to TopHat's leading-edge green technologies.
"The combination of our complementary industry-leading capabilities with significant new investment will create many exciting opportunities for both businesses in the years ahead."
Jordan Rosenhaus, CEO and founder at TopHat, said: "Today's announcement is testament to the innovative approach that TopHat continues to take to house-building and marks a step-change for the future of housing. It has been clear for some time that designing and building green, beautiful homes in factories is a critical part of solving the housing crisis – and today's announcement will enable TopHat to reach the scale where the new generation of modular homes can be made available to everyone."
Aviva Capital Partners (ACP), Aviva's capital unit, is investing £20m into TopHat to support its major new factory in Corby, and the creation of 1,000 new jobs. The factory is anticipated to operate from summer 2024.
John Cummins, CEO, Aviva Capital Partners, added: "Aviva is using its financial strength to invest in the sustainable infrastructure and real estate which are central to the UK's net zero transition. TopHat is a pioneer of low-carbon homes and this investment will make sustainable housing more widely available, making a difference to communities and providing a retirement income for our customers."