Popular Highland hotel transitions to employee ownership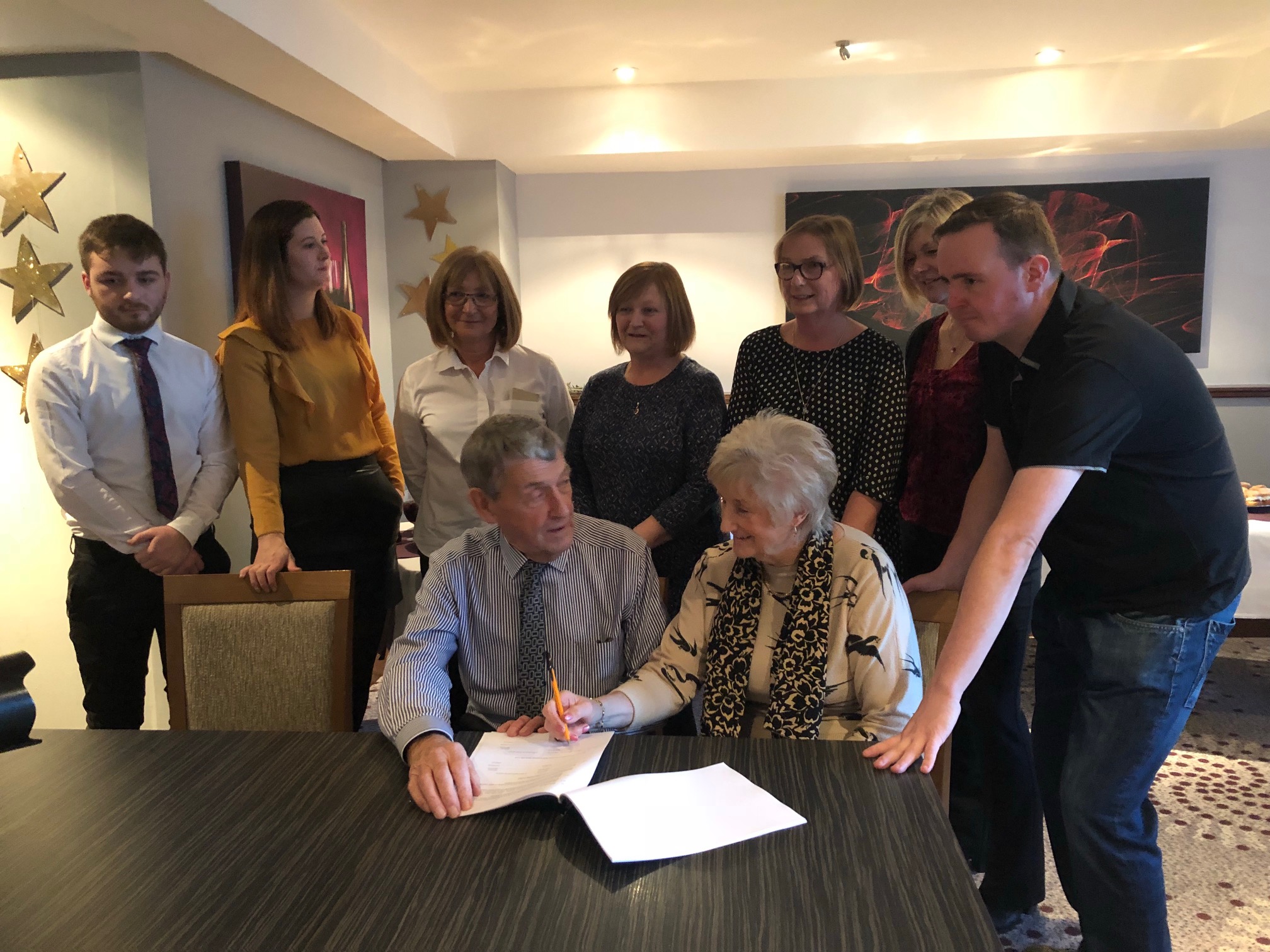 The employees of Beauly's 46 year old Priory Hotel have announced that the business is now owned by them, following a deal completed last week.
Guided by employee ownership specialist, Ownership Associates, and part financed by the Inverness branch of Handelsbanken, with the remainder supported by a vendor loan, hotel has now joined the increasing number of businesses to be owned by their employees.
Stuart and Eveline Hutton had bought the former Co-op building in Beauly's famous square where they opened the hotel in 1972 with 13 bedrooms.
---
---
It has since grown to 38 ensuite rooms, a popular coffee lounge, and a restaurant.
As Mr Hutton began to think of his retirement, he considered selling-up.
However, the business had grown too big to interest the typical owner-manager, and was too small to appeal to the large hotel chains, with additional concerns that Mr Hotton did not "feel the prospective buyers were the right fit for the hotel."
Mr Hutton therefore contacted Carole Leslie of Ownership Associates, and once the Hutton family were comfortable that employee ownership was the right way forward, the idea was put to the business' five senior managers, who, once they understood what employee ownership was, were enthusiastic about the proposition and it was agreed to form a proper board to run the company.
The Priory Hotel is now majority owned by an Employee Ownership Trust.
The trust has been set up to hold 72 per cent of the shares on behalf of the staff.
All of the employees, once they have completed one year's service, will become owners of the business through the Trust.
This means that every member of Priory staff has a stake in making sure the Hotel continues to be successful,
A spokeswoman said the hotel will make contributions from future profits to the trust, which will be used to repay the vendor loan.
It has been decided Stuart's son, Kenneth Hutton will be managing director, with Kate Melens as the GM, and Paula Dick, Janet Munro and Fiona Mackintosh appointed to the Board.
Barry Wright will be a Trustee.
Mr Hutton said: "The support we received from Ownership Associates throughout the transition to EO was invaluable. They made sure we were fully informed on how the model works and what it would mean for the business. We were also given great advice on how best to structure the company.Carole was also very helpful in explaining the process to our staff. Our accountants, Johnston Carmichael, and in particular John Todd, were superb as ever in making sure the numbers all worked. Anderson Strathern provided excellent legal advice throughout."
The Priory Hotel is the sixth company this year that Ownership Associates has supported in transition to an employee ownership model.