Progress of the Rose Review hailed on International Women's Day
The Alison Rose Review into Female Entrepreneurship (Rose Review), published in March 2019, demonstrated that up to £250 billion of new value could be added to the UK economy if women started and scaled new businesses at the same rate as UK men.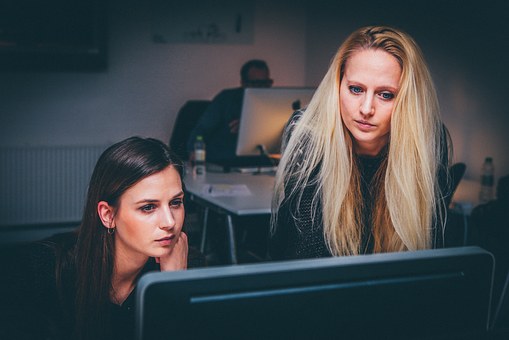 The pandemic has compounded the difficulties and expanded the obstacles faced by many women in starting, continuing and scaling their business.
Recent research by NatWest found that nearly three-quarters (77%) of female business owners found managing their business in the pandemic stressful, compared to 55% of male entrepreneurs. Women are also 17% more likely than men to struggle to balance business demands with family life.
---
---
Recent research commissioned by NatWest in conjunction with YouGov also showed that:
1 in 10 female entrepreneurs plan to start a business in 2021.
55% of female business leaders would not recommend starting a business in their sector in 2021.
Female entrepreneurs and business owners are 17% more likely to struggle balancing business with family life during the pandemic.
Nearly three quarters (71%) of female business owners and entrepreneurs found managing their business stressful during the pandemic, compared with just over half of males (55%).
Against this difficult backdrop, good progress has been made this year in supporting female-led businesses. Through the Rose Review Board and the Investing in Women Council, working in partnership with a variety of organisations in business, finance and the third sector, and with HM Treasury and the Department for Business Energy and Industrial Strategy (BEIS) has continued, to drive forward all eight initiatives proposed in the Review.
A central finding of the Rose Review was that the single biggest issue holding female entrepreneurs back is the lack of funding directed towards them.
Two years on significant progress has been made in several key areas, including:
The Investing in Women Code (IWC) now has nearly 80 signatories, including most major UK banks and investment firms - the imminent publication of the first annual IWC Report by HMT will be an important step towards more gender transparency in funding.
Investor attitudes play a crucial role in unlocking capital for women owners. The Council for Investing in Female Entrepreneurs brings together leading investment firms and institutions to tackle barriers. Its three working groups have this year published best practice guidelines for Venture Capital firms (VCs), launched the Invest in Women digital advice hub and are developing guidelines for Limited Partners (LPs) and General Partners (GPs).
The need for family-friendly flexible products identified in the Rose Review became urgent for many more owners during the pandemic. Capital repayment holidays, fee waivers and government-backed Bounce Back loans have become core elements of the support offered by banks to all entrepreneurs.
Free mentoring programmes to help women owners take their businesses to the next level are being offered by NatWest through Be the Business and by Santander with Women Ahead.
NatWest has announced that it aims to support 15,000 young women through its virtual entrepreneurial coaching platform Dream Bigger by summer this year. The bank is partnering with Facebook to reach young people through its platforms with a not-for-profit promotional campaign that will run from 1 – 12 March.
Analysis of over 500,000 small businesses by SME insurer Simply Business has revealed that while there are still a greater number of SMEs owned by men, female small business owners are rising at a significantly faster rate.
The number of females taking out insurance policies increased the most within home baking, takeaway food and courier businesses.
Female-owned SMEs rose by 18% since 2017, compared to 14% growth in male-owned small businesses for the same period. What's more, female-owned SMEs now account for 29% of all the small businesses in the UK.
Last week, Scottish Financial News reported that female directors at the UK's largest financial services firms earn on average two-thirds less than male directors.
According to research from law firm Fox & Partners, average pay for female directors at financial services companies stands at £247,100, 66% lower than the average £722,300 paid to male directors.
However, the Hampton-Alexander Review released in February revealed that the number of women on FTSE boards has increased by 50% in the last five years.
The review indicated that more than a third (34.3%) of FTSE 350 board positions are now held by women, with the number of women on boards rising from 682 to 1026 in five years.
Bea Montoya, chief operating officer at Simply Business, said: "Small businesses are vital to our economy and will be at the heart of our collective recovery from the pandemic. Our data shows that increasingly it's women who are leading the way. And given the number of female-owned small businesses continues to rise consistently year-on-year, we can only expect this to continue into 2022 and beyond.
Alison Rose, NatWest CEO, commented: "Hope is on the horizon due to the rollout of the coronavirus vaccines. This extraordinary effort has allowed light to shine at the end of what is a long and dark tunnel, but we cannot afford to ignore the economic and social legacy that the pandemic will leave in its wake - the ferocious demands placed on all businesses, coupled with the inevitable additional pressures placed on women as schools closed and an entire way of working was upended.
"Indeed, if women find themselves at even more of a professional disadvantage on the other side of this crisis, then we will have failed and be attempting to build an economic recovery that will be ignoring the huge potential represented by female entrepreneurs. The Rose Review and the interventions it identified are the best way of ensuring that all female entrepreneurs who want to start, scale and grow their business can do so and by extension the UK economy will benefit."