£150m whisky warehouse development planned for Dalmeny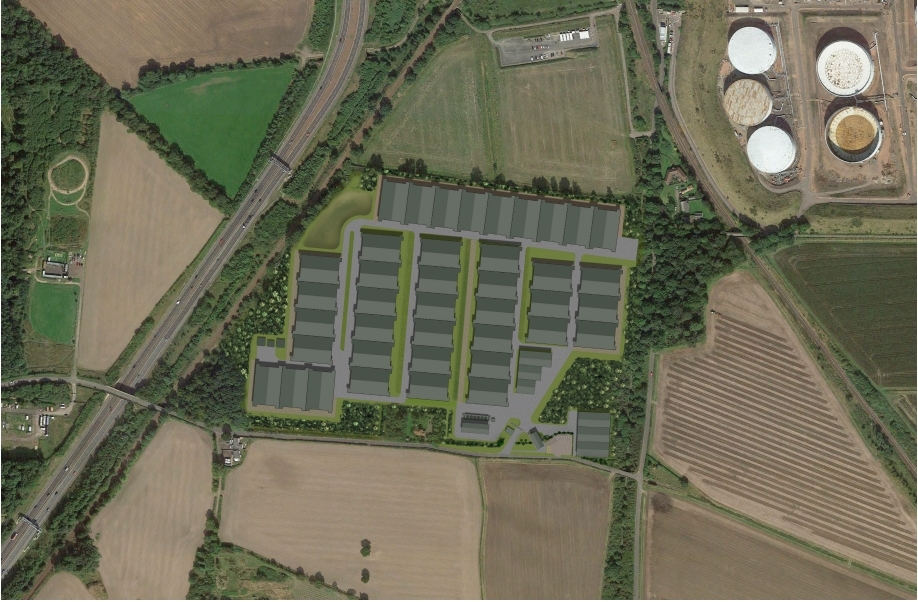 A planning application for the redevelopment of an industrial site has been submitted to City of Edinburgh Council, with plans to invest £150 million into the industrial site.
The Royal Elizabeth Bond Ltd has already carried out a pre-planning public consultation with the Queensferry & District Community Council for the site location of Royal Elizabeth Yard, Milton Farm Road in Dalmeny.
The £150m investment in redeveloping the industrial estate will go towards 40 new bonded warehouse buildings which will accommodate 80,000 sq metres of regulatory compliant maturation space together with associated disgorging and ancillary accommodation.
---
---
The Scotch whisky industry is a key component of the Scottish economy with a value of £5.5bn to the UK economy (Scotch Whisky Association) and accounting for 75% of all Scottish food and drink exports, More than 11,000 people are directly employed in Scotland by the Scotch whisky industry and over 42,000 jobs across the UK are supported by the sector.
The growth of the whisky industry and increased whisky output has influenced the decision to seek to develop warehousing space at this site.
Graeme Laing, director of North Planning & Development, commented: "Royal Elizabeth Bond Ltd are seeking to deliver a key piece of infrastructure to meet the specific needs of the Scottish whisky sector, supporting the growth of the industry as Scotland's distilleries increase their outputs.
"Our client's proposals have benefitted enormously from the pre-application consultation undertaken with the local community and from the feedback provided by Council officials and key consultees. This has given our client the confidence to move forward with their planned investment".
Subject to planning permission being granted, development is expected to commence in early 2023.