Public appreciation for small businesses soars in Scotland, RBS finds
Over four-fifths (83%) of Scots have a greater appreciation for staff working in local businesses as a result of the pandemic, according to the latest data from the Royal Bank of Scotland's Tyl service.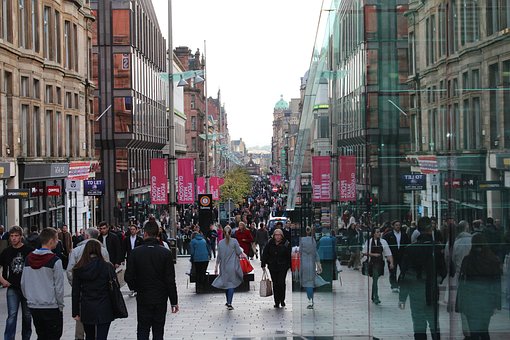 The data, gathered in partnership with YouGov revealed that with many UK small businesses forced to firstly shut up shop and then to adapt to new ways of working in response to COVID-19 restrictions, public appreciation for those working in local independent retailers, restaurants and other SMEs has soared.
However, despite the increased appreciation of small businesses on their doorstep, less than one in five (18%) report that they intend to spend most of their Christmas budget with local, independent businesses. Additionally, more than a third (37%) admit to having cancelled plans to spend money eating or drinking at local, independents because of COVID-19.
In response to social distancing measures, gift giving has taken on a deeper significance during the festive season with more than a third (38%) of survey respondents reporting that they had sent gifts to friends and family as a way of staying connected to their loved ones throughout the pandemic.
Mike Elliff, CEO, Tyl, said: "This research clearly demonstrates that now, more than ever, people across Scotland have an appreciation for those working in their local cafes, pubs and shops.
"The weeks and months in the run up to Christmas are traditionally filled with parties, meals out and last-minute shopping trips. Although this year's festive season might look different, we're calling on everybody who can support their local independent stores to make sure their purchase behaviour reflects their good intentions.
"COVID-19 has had a substantial impact on small businesses – many of whom have been forced to close or operate with reduced hours. Through contactless and telephony payments and the facilitation of eCommerce transactions, Tyl, along with the wider payment industry, has a clear role to play in helping the country's high street and hospitality sector to recover and rebuild for the future."
The survey examined predicted consumer spending behaviour in the run up to Christmas.
As the festive season approaches, the data predicted where consumers will spend this Christmas, revealing that only 18% expect to buy the majority of their Christmas gifts from local independent stores.
With social distancing reducing capacity in shops, and pubs and restaurants no longer able to accept payments at the bar, Tyl offers customers the freedom to process transactions throughout the entire venue, reducing wait times and ultimately increasing revenue. Tyl also offers next day settlement, ensuring that money reaches the merchant the next business day.
As a result of the UK high street operating under lockdown restrictions, eCommerce is anticipated to play a central role in gift-giving this Christmas, with more than a quarter (26%) intending to do most of their shopping with online only business and more than two fifths (44%) anticipating that at least 70% of their Christmas purchases will be made online.
The report also found however, that just 3% of respondents estimate that they will do all their Christmas shopping in traditional bricks and mortar retailers, indicating that local independent stores will have to adapt to online demands in order to maximise festive returns.