Puresport launches £1m crowdfunding campaign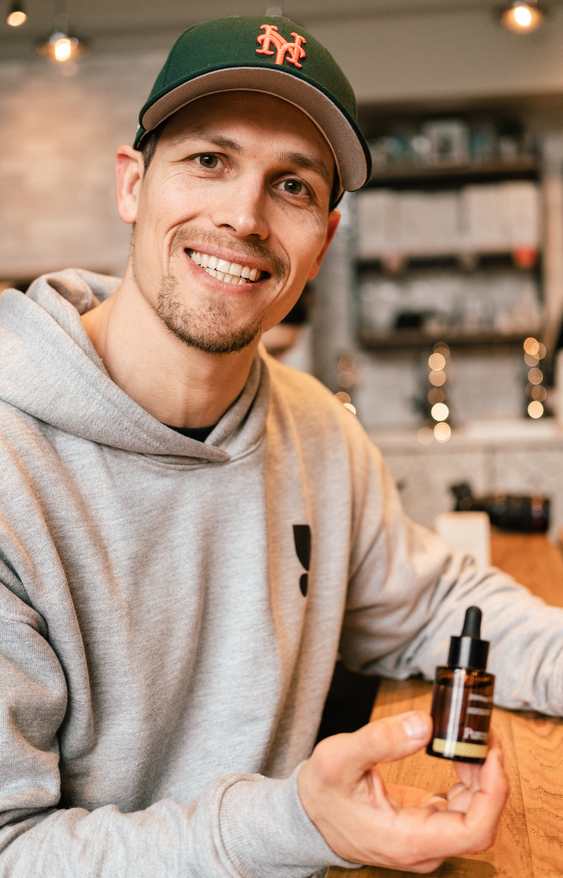 Puresport has launched a £1 million crowdfunding campaign as it targets expansion in retail and overseas markets.
The Scottish wellness brand, founded in 2018 by rugby player Grayson Hart, has passed £3.5m in online sales this year. Puresport's business focuses on brain function-boosting nootropics.
The firm, valued at £12m, began as a producer of natural, fully WADA compliant, CBD pain relief for drug tested athletes, and has since expanded into new markets selling more than 100,000 products across an expanded range catering for wellness needs including sleep, stress, and fitness. Puresport turned over £2m before tax in 2021, with revenues on course to grow to £2.8m this year.
Earlier this year Puresport became one of the first CBD producers to gain approval for legal sale in the UK following the introduction of tough new regulation by the Food Standards Agency (FSA).
More than 1,000 people have already pre-registered to join the investment round on crowdfunding platform Seedrs.
What initially started as a side hustle for Mr Hart has now become a full focus in retirement for the athlete. The 33-year-old wellness entrepreneur looked to natural products after realising the negative effects of relying on opioid-based painkillers to cope with the rigours of professional rugby.
The London-based start-up has grown quickly by creating an authentic and expanding community around the brand, already attracting almost 50,000 followers across social media. The model has been driven by collaborations with similar-minded fitness and wellness brands including 'unicorn' Gymshark.
The company has also circumvented restrictions on advertising CBD products online through its fervent community of advocates, with more than 11,000 people attending the Puresport run clubs, yoga classes, fitness summits, and a host of other brand events in the first half of 2022 alone.
Mr Hart said: "Natural ingredients are the future. People increasingly distrust big pharma and are looking for long term solutions to health and happiness.
"We want people to be well, now and forever, and we want more people to join us on our journey. Our products help every area of wellbeing; from pain and recovery to sleep, focus, mood, stress, and balance. Our products are changing lives.
"We have built a business, but I'm more proud of the community we've created. Our success has come from the bottom up. People tell their friends about the impacts the products have had, or how much it has made a difference to form real connections through our clubs, and it's had a viral effect."
As well as growth of the brand, the funds will also be invested in product innovation. In the past 12 months, the London-based company has expanded its remit beyond CBD to other natural wellness base products, including mushrooms.
Puresport is also set to grow its team of 12 as it increases its capacity to target international expansion and retail. Its products were recently launched in more than 50+ UK Flannels stores, and ecommerce sites planned in Australia, New Zealand, and the US are on the horizon.
Mr Hart added: "We want everyone to benefit from our products, which means being in places like Selfridges and Harrods. We're already experiencing sales from abroad and have had organic iterations of our run clubs in Dublin and Australia.
"We've seen how we've grown in the UK by starting a real movement, and we'll do the same in new territories.
"We want to be the driving force behind a global shift towards natural products – mushrooms is an area that is particularly interesting to us and could hold the key to preventing illness and improving body and mind."