PwC announces record global revenues of $50bn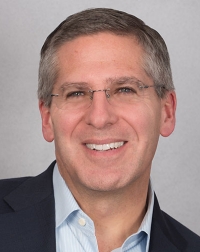 PwC firms around the world achieved gross revenues of US$50.3 billion – up 13.4% in local currency and 11.4% in US dollars for the 12 months ending 30 June 2022.
The results have revealed that revenue growth was strong throughout the year, following the rebound in the last quarter of FY21 as the impact of the COVID-19 pandemic subsided.
PwC's revenues in the Americas showed strong growth of 16%, after a flat performance in FY21. The US grew by 17%. Revenue growth across South and Central America was strongest in Brazil, which reported an increase of 21%.
---
---
Asia Pacific revenues were up 14%, with strong performance from South Korea, which posted a year-on-year revenue increase of 23%, India which posted growth of 21%, China which recorded growth of 13%, and Australia which reported growth of 17%.
Europe, Middle East and Africa (EMEA) revenues were up by 10%. In the UK and Middle East combined revenues rose by 12%, in Germany they increased by 14%.
Revenues from the firm's Assurance business grew by 7.6% to US$18 billion (FY21: US$17.1 billion).
PwC stressed that audit remains the "cornerstone" of its brand and the key driver for growth in its Assurance business. The audit business continued to grow over the last year as the firm managed complex market dynamics such as auditor rotation, regulation and intensifying competition.
It added that it sees increasing demand for assurance over a range of nonfinancial information such as ESG disclosure as companies seek to build trust in new areas. The firm said it expects this trend to continue in the future.
Advisory revenues rose by 23.5% to US$20.7 billion (FY21: US$17 billion). This growth was driven what the firm labelled as a by strong demand for technology-enabled business transformation, both enterprise-wide and within specific business functions, such as finance, the front office and human resources. According to PwC this included helping many clients migrate to cloud environments. Demand for sustainable and tax efficient supply chain transformation was high, given widespread disruptions.
Revenues from PwC's Tax, Legal and People business grew by 6.8% to US$11.6 billion (FY21: US$11 billion). Due to the changing tax landscape, companies continue to face challenges in meeting their reporting obligations, which is driving demand for integrated compliance services and managed services.
The current year's results included only 10 months of our Global Mobility & Immigration business. Its sale reduced year-on-year revenue growth from 8.7%. PwC expects accelerated growth in the future as the transaction has already enabled increased investment and prioritisation of capabilities to be built in its TLS business and the wider network.
Bob Moritz, PwC's global chairman, said: "In a year of rapid change and numerous challenges globally, our talented people used their broad and diverse range of capabilities to support our clients and stakeholders and to make positive contributions to society.
"The results we achieved in FY22 are a direct outcome of our strategy, The New Equation, which we launched in June 2021. Its impact is apparent in our financial performance. For the first time, PwC firms across the world earned gross annual revenues of more than US$50 billion.
"During a difficult year for the global economy, we achieved growth in all businesses while also repositioning our portfolio including 17 acquisitions and the disposal of our Global Mobility & Immigration business."