PwC: Five stores a week close on Scotland's high streets as retail landscape changes
The number of shops closing their doors across Scotland's high streets is accelerating, according to PwC, with more than five stores per week being lost in main shopping destinations in the first six months of the year - though the rate of new openings is also increasing.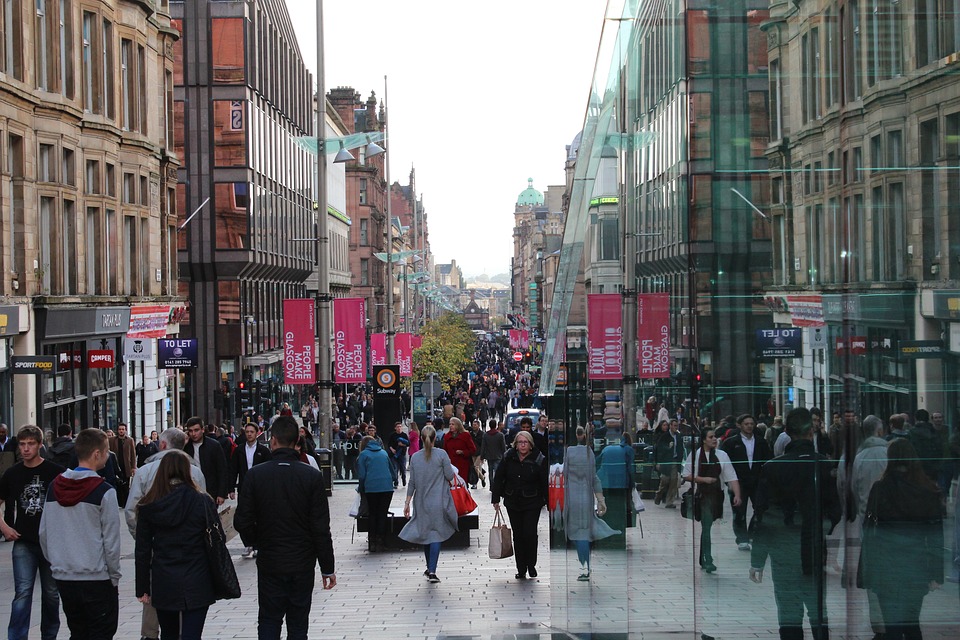 A total of 140 shops closed between January and July, an increase of 30% on the same period in 2018. However, research compiled for PwC by the Local Data Company (LDC) shows a 58% increase in new openings, from 58 to 86 in the same period this year.
The research, which looks at the retail picture in eight of Scotland's largest towns and cities, shows the number of shops has fallen from 3,184 in January to 3,130 in July, a net decline of 54. This represents a 1.7% fall in the overall number of shops, compared to -1.83% for the UK as a whole.
And while the result highlights the ongoing challenge facing Scotland's local authorities as they collaborate with business to reshape the high street to fit a 21st century purpose, the net decline in percentage terms was lower than all but two of the 11 nations/regions which formed part of the analysis across Great Britain.
Looking to Scotland's major cities, Glasgow saw the highest level of activity with 46 closures, in the first half of the year, being offset by 34 openings, resulting in a net change of -1.35%, a slight increase on the 1.22% recorded in the same period in 2018. These changes leave Glasgow city centre with 876 stores.
In Edinburgh, there are now 1,033 shops, down from 1050 in January 2019, after 37 closures and 20 new openings. This gives the capital a net change of -1.65%, however, the planned opening of the £1bn St James Centre is expected to provide Edinburgh's retail environment with a major boost in 2020.
Scotland's third-largest city, Aberdeen, also performed better than the Scottish average, with a -1.53% net change, following 20 outlets closing and 13 opening.
Elsewhere, Perth saw 12 closures and seven openings, Falkirk lost three stores with no new openings over the six month period. In Paisley, 10 shops closed and four opened, while in Ayr there were also four openings, against eight closures.
Dundee was the only city in Scotland without a net loss of stores – with four closures being offset by an equal number of openings.
Business rates have also impacted the high street, with the most recent revaluation of how much each property is charged leading to calls for reform. This is now underway, with legislation making its way through the Scottish Parliament aimed at creating a rates system more supportive of business growth and long term investment in a changing marketplace.
Brexit uncertainty also continues to weigh on the fortunes of retailers. Earlier this year, PwC's 2019 Retail Outlook revealed that the spending habits of a quarter of Scots (24%) were affected by Brexit in 2018, with a further 22% expecting to cut back this year.
Jason Higgs, head of business recovery services for PwC in Scotland, said: "Retail continues to be under immense pressure as it adapts to a new world where major chains generate an increasing proportion of their revenue from online sales at the expense of their bricks and mortar stores - which carry most of their costs. High streets are therefore in a period of realignment which is seeing leisure businesses move into spaces where retail has previously dominated.
"In the last six months the sectors growing their presence on the high street are the likes of convenience stores, coffee shops and fast food restaurants; we are even seeing an increase in the number of bars after a long period of difficulty for the licensed trade.
"Casual dining has been one of the hardest hit sectors as consumers watch their spending. Going out for dinner is one of the first luxuries to go, and that has been reflected in the number of large restaurant chains facing challenges.
"The increase in new openings in Scotland from 58 to 86 is welcome news and indicates that with more vacant premises than a year ago, there may be favourable deals out there for retailers looking to expand, though what is good news for operators is bad news for landlords who are increasingly seeing requests for rent reductions through CVAs.
"Undergoing such a huge change in the period of uncertainty since the Brexit vote more than three years ago has put all businesses beholden to high street spending under further pressure. With attention now turning to Black Friday and Christmas, retailers will be hoping for a strong trading season to ease them into 2020."