PwC: Optimistic outlook for UK law firms as fees and profits rise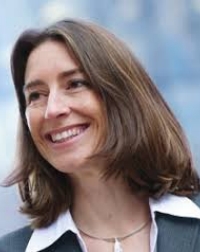 UK law firms' fees and profits are exceeding expectations this year, a report from PwC shows.
Its 30th Law Firms' Survey showed that just under three-quarters reported an increase in fee income with 76% seeing profit increases. The findings are consonant with the figures from Scottish firms including Brodies and Shepherd and Wedderburn.
Elsewhere the report highlighted problems including the shortage of talent, deemed the biggest issue behind cyber risk for the top 100 firms. The analysis also found that 48% of firms expect to reduce their office footprint in the short to medium term as working from home becomes the norm.
All firms that participated in the survey intend to retain a degree of virtual working once all pandemic restrictions are lifted. In the top 10, 67%of firm's expect 21-40% virtual working, with the remaining 33%being at 41-60%. This pattern is reversed for firms outside the Top 10, with 41-60% being the most common level of expected virtual working. There are a small number of firms outside the Top 10 (9%) that expect staff to work virtually over 60% of the time.
Notably, 100% of Top 10 firm's intend to reduce their footprint and this compares to between 39% and 44% across the Top 11-100 bandings. Among Top 50 firms who expect to reduce their office footprint, the most common extent of reduction is expected to be between 11% and 20%.
Kate Wolstenholme, PwC's law firms' advisory leader, said: "These are fast-moving and exciting times for UK law firms as they continue to adapt to operating flexibly.
"As we move forward, we will see how law firms best respond to challenges, both old and new, such as adopting hybrid working in a way that retains talent, capitalising on investment in technology and delivering on ESG promises including diversity and inclusion targets, climate-related goals and social responsibility."