Rathbone Greenbank Investments appoints Craig Leslie as investment director of Edinburgh office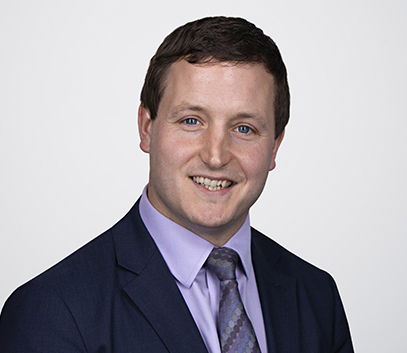 Rathbone Greenbank Investments (Greenbank) has bolstered its specialist ethical, sustainable, and impact (ESI) investment team with the appointment of Craig Leslie.
Mr Leslie joins as an investment director and will specialise in the management of portfolios for private clients, trusts, and charities. He will be based in Rathbone's Edinburgh office, expanding Greenbank's footprint already positioned in Bristol, London and Liverpool.
He is a Chartered Fellow of the Chartered Institute for Securities and Investments and a Chartered Wealth Manager. In addition, he has successfully completed the CFA UK Certificate in ESG Investing. Prior to joining Rathbones in August 2021, Mr Leslie worked as a Senior Investment Manager at Brown Shipley Private Bank in Edinburgh where he was responsible for providing bespoke investment portfolios for a wide variety of private clients and charities. He also spent 10 years at boutique wealth management firm, Murray Asset Management.
In addition to Mr Leslie's appointment, Greenbank has also promoted Joe Crehan, who is now based in the Glasgow office, to investment manager. Both announcements cement Greenbank's position in Scotland as Glasgow takes the spotlight in the run up to the COP26 climate convention, taking place there in November.
John David, head of Rathbone Greenbank Investments, said: "Craig's expertise and experience in ESI investing are an asset to the Greenbank team and we look forward to him helping drive our position in Scotland, along with Joe who is now based in Glasgow. With COP26 around the corner, Craig joins at a pivotal time as we continue to charter the course for investors to align their investments with change they want to see in the world."
Angus Kerr, head of Scotland at Rathbone Investment Management, added: "We're very excited to have both Craig and Joe join the Scotland offices with a specialist focus on ethical, sustainable, and impact investing, particularly as Glasgow will be hosting COP26 in November. All eyes will be on Scotland regarding the climate debate, and both appointments in the region emphasise Greenbank's ambition to drive forward sustainability and institutional change through investing."
Craig Leslie, investment director at Rathbone Greenbank Investments, commented: "Greenbank is one of the longest standing pioneers in ethical investing, and its vision to become the natural home for investors who seek to align their values with their investments is something that really resonates with me.
"There is a huge focus for us all to make real change in the world we live in, and investors are instrumental to making this happen. Greenbank's holistic approach to ESI integration will equip me with the means necessary to help frontier responsible finance and I look forward to helping raise the profile of Greenbank in Scotland."