RBS hosts first networking event for BAME professionals working in Scotland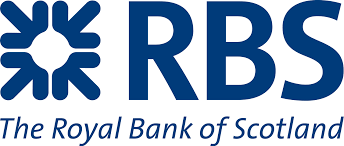 Royal Bank of Scotland (RBS) and Scottish Ethnic Minorities Lawyers Association (SEMLA) are hosting their first networking event for Black, Asian and Minority Ethnic professionals working in Scotland.
The event is to take place in Edinburgh on September 5 at the bank's historical home of St Andrews Square to bring ethnic minority professionals together, expand their network and hear from one of Scotland's most inspirational speakers.
Special guest speaker, Sir Geoff Palmer, professor at Heriot-Watt University and Scotland's first black professor, has been honoured as the keynote speaker for the event. Knighted in 2014 for his services to human rights, science and charity, Sir Geoff Palmer was the first black university professor in Scotland and will be debating the topic of 'Justice, Inclusion, Career and Leadership go together'.
Guest speakers from RBS and SEMLA will also make an appearance at the event.
---
---
The event is the first of its kind in Scotland and aims to bring people from various sectors together and highlight the importance of diversity within the Scottish workplace.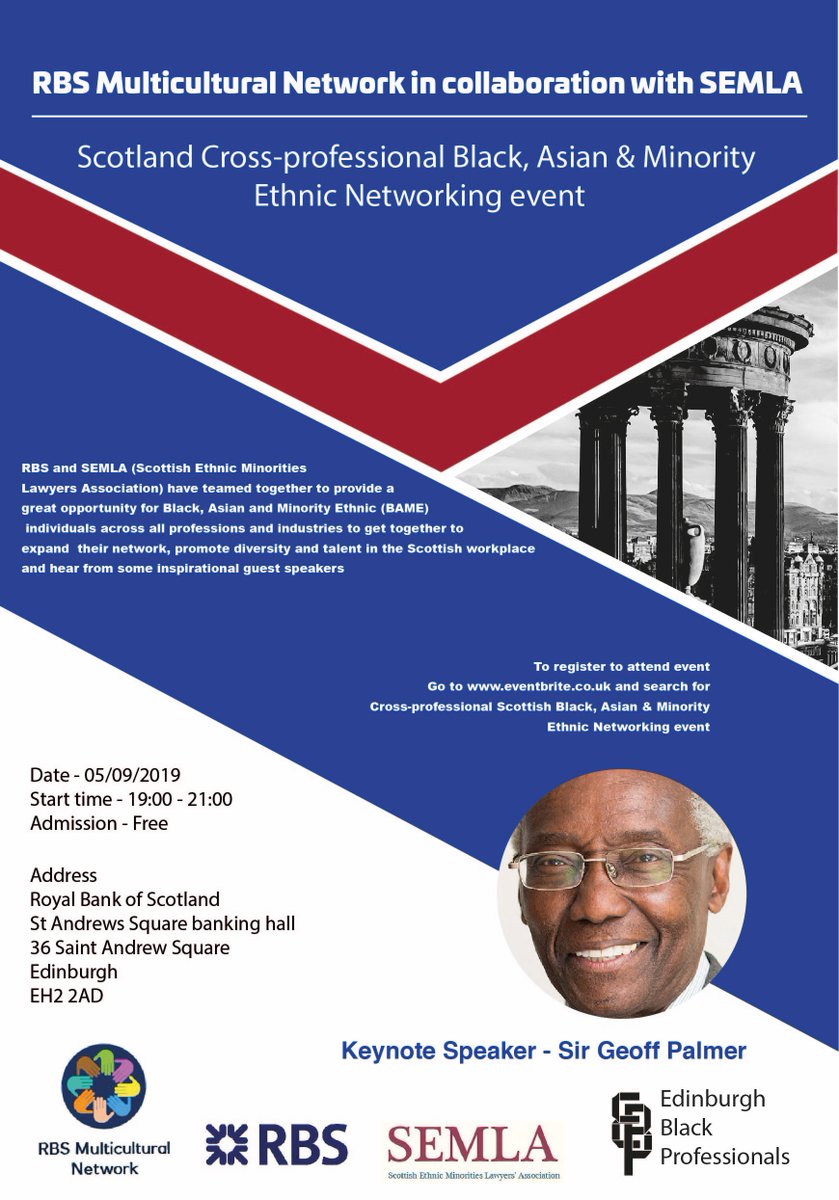 Scotland chair of the Royal Bank of Scotland's Multicultural Network, Rotimi Osinaike, said: "We are delighted to be able to host this event here at St Andrew Square with SEMLA and are honoured to welcome Sir Geoff Palmer as keynote speaker.
"Many professional bodies host their own multicultural networking events but this is a first for Scotland in bringing professionals from all sectors and walks of life together to talk about their experiences and through shared learnings, hopefully, bring new ideas to the table. To serve Scotland well businesses need to truly represent the diversity of its communities and the evening will help offer valuable insight into the success Scotland's BAME professionals are experiencing – and what we can do collectively to help build on that success."
Usman Tariq of SEMLA added: "This event marks an important point of SEMLA's journey. We are delighted to be partnering with Royal Bank of Scotland on an event that is designed to appeal to ethnic minorities in all professions, not just law. The aim of this ambitious event is to bring together talented individuals from different backgrounds, both in terms of ethnicity and fields of interest. The event provides an opportunity to network with individuals from across the professionals but also significantly, to celebrate the talent that exists in Scotland from ethnic minority backgrounds and to reflect on what each of us could be doing more in our professional careers to create opportunities for others."
Mr Tariq added: "The fantastic response that we have received to this event shows that there is a real appetite among ethnic minority professionals in Scotland to expand their networks and progress in their careers, and it is great that Royal Bank and SEMLA are taking the lead by hosting this event."
The event is taking in the main banking hall at 36 St Andrew Square, Edinburgh and begins at 1900. Tickets for this free event can be found on Eventbrite.