RBS: Private sector activity declines at slower pace in November
Scottish private sector output fell again in November, according to the latest Royal Bank of Scotland PMI, as lockdown measures continued to take a toll on the economy.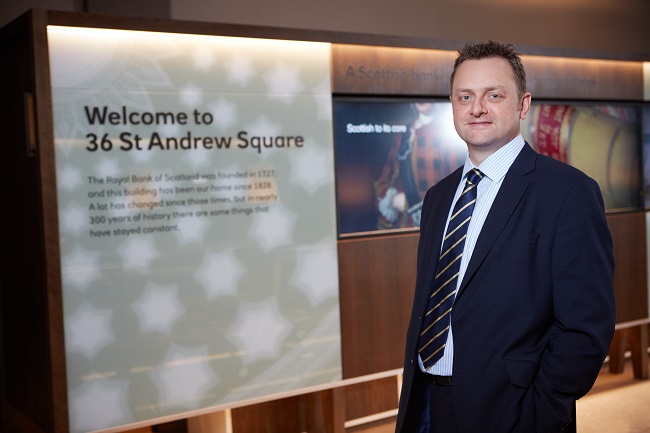 The seasonally adjusted headline Royal Bank of Scotland Business Activity Index - a measure of combined manufacturing and service sector output - registered below the 50.0 mark at 47.3 in November, to signal a further reduction in activity.
Rising from 43.2 in October, however, the latest figure was indicative of a much softer rate of reduction, aided by a slower fall in the level of new business.
---
---
Meanwhile, firms cut jobs at the weakest rate since February while business confidence hit a three-month high, with respondents attributing optimism to hopes of looser lockdown restrictions and a timely economic recovery.
New orders at Scottish private sector firms continued to decline in November, stretching the current sequence of contraction to three months. Panellists overwhelmingly attributed the latest fall with COVID-19 related restrictions. The rate of decline eased noticeably from October, but was still sharp.
There was some divergence at the sector level, as a further marked reduction in new business at services firms outweighed a renewed upturn in manufacturing order book volumes.
Confidence with regards to activity in 12-months' time picked up in November, with the Future Output Index climbing to a three-month high. Anecdotal evidence associated optimism with hopes of an end to COVID-19 restrictions, a subsequent upturn in client demand, and an economic recovery.
Nonetheless, across the 12 monitored UK areas, only Northern Ireland recorded a weaker level of sentiment than Scotland.
November data highlighted a further fall in private sector employment in Scotland, extending the current sequence of reduction to 10 months. Anecdotal evidence linked the latest decline to redundancies, lay-offs and the non-replacement of leavers due to weak demand conditions. That said, the rate of job shedding was the slowest since February, and softer than across the UK as a whole.
Capacity pressures remained weak in November, as the level of outstanding business at Scottish companies declined again. Panellists attributed the latest fall to weak sales, allowing firms to direct resources to unfulfilled orders. The rate of backlog depletion was marked, despite slowing from October.
At the sector level, the reduction in outstanding business was broad-based, although services firms registered a much sharper rate of decline.
A sixth consecutive monthly rise in cost burdens facing Scottish private sector firms was registered during November. Moreover, the rate of inflation was the quickest since February and sharp. Greater raw material costs, higher COVID-19 related expenditure and price hikes at suppliers were the main drivers of inflation, according to respondents.
Input prices also rose at the UK level in November, although the latest increase was slower than that in Scotland.
For the first time since February, average charges levied by Scottish private sector firms increased during November, amid reports that companies were passing on greater cost burdens to clients where possible. That said, the rate of charge inflation was only mild overall.
At the UK level, average prices were broadly stable in November.
Also published today, the latest Royal Bank of Scotland UK Small Business PMI® survey shows a decline in small firms' business activity for the second month running in November, with the All-Sector Small Business Activity Index registering at 47.4 (up slightly from 47.0 in October). However, news of a vaccine boosted confidence and business outlook at small firms to a ten-month high.
Malcolm Buchanan, chair, Scotland board, RBS, commented: "November data pointed to another reduction in private sector output across Scotland, although the rate of contraction eased noticeably on the month amid ongoing growth of manufacturing output and a softer reduction in services activity. A slower fall in new orders was also recorded in November, while increased confidence regarding the outlook coincided with the weakest rate of job cutting for nine months.
"Overall, data are moving in the right direction but services continue to weigh on the overall performance of the private sector amid ongoing lockdown-related impacts. Recent news of a vaccine is a ray of hope for firms and, although there is no sign of a recovery yet, the sector is better placed to rebound once restrictions are loosened."