RBS's new £20 named one of world's best bank notes
The Royal Bank of Scotland's new £20 note has been recognised by the International Bank Note Society (IBNS) as one of the world's best bank notes of 2020.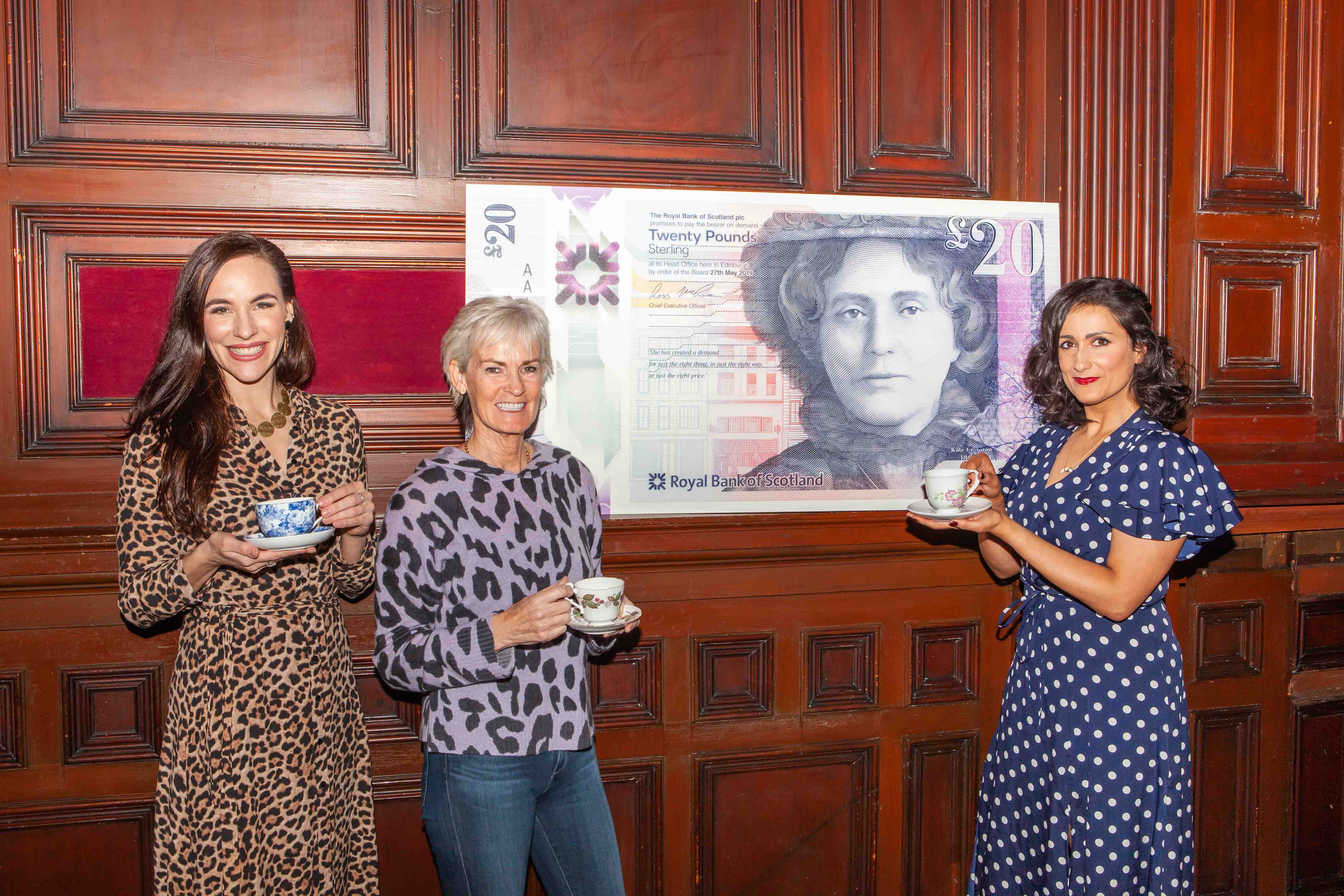 The innovative note, the third in Royal Bank's Fabric of Nature series, was one of 100 new bank notes issued worldwide last year. Just 24 of these notes were then nominated by some 2,000 IBNS members from around the globe for consideration for the society's prestigious awards.
The note, which features the portrait of Scottish entrepreneur Kate Cranston, founder of Willow Tearooms and sponsor of celebrated architect Charles Rennie Mackintosh, came second in the global competition behind Mexico's new 100 Peso polymer bill, which was awarded first place.
Voters placed a five-dollar bill from the Bahamas and a 50 dollar note from Fiji in joint third position with the Ulster Bank 20-pound note.
Released in the Spring of 2020, the note is the bank's first polymer £20 and the third of its new notes to feature a Scottish woman on its front. Poet Nan Shepherd appears on the bank's £5 note and scientist Mary Somerville on the £10.
The note was designed in partnership with leading Scottish arts' organisations and designers including Graven Images, Nile, Stucco, Timrous Beasties, O'Street and the Glasgow School of Art. It is also the first £20 Scottish banknote to feature a woman other than the Queen, on its front.
In designing the new notes, Royal Bank of Scotland launched the People's Money programme and engaged with thousands of people across Scotland through workshops, online communities and polling surveys. As a result, 'Fabric of Nature' was chosen as the theme. The choice of Kate Cranston to feature on the £20 note was taken by the Royal Bank of Scotland Scottish Board.
Commenting on the IBNS recognition, RBS's Scottish board chair Malcolm Buchanan, said: "At Royal Bank of Scotland, we feel that a banknote's value is more than just the figure printed across its front - it is our symbol which lives in people's pockets and touches everyday lives.
"Kate Cranston's legacy touches so many aspects of Scottish life that we, as a nation, are justifiably proud; entrepreneurialism, art, philanthropy and dedication. Choosing the design of the £20 note was an important decision for it is Royal Bank of Scotland's biggest circulating note, with £736m currently in circulation.
"To have it recognised globally is a fantastic and well deserved recognition for all of our colleagues who helped bring it to life and help keep our branches and ATMs stocked with it everyday."