Renaissance Care appoints Liam Bain as finance director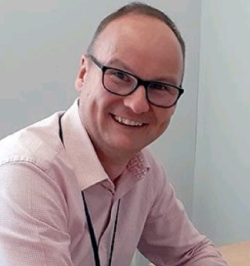 Scottish national care home provider, Renaissance Care, has appointed Liam Bain as its new finance director.
Liam Bain has previously held roles at Pebbles Care – a group that provides care for young people in Scotland – and Fosters Funeral Directors. Mr Bain brings with him a wealth of experience in the care sector and extensive experience in rapid and strategic growth plans.
Mr Bain has previously spearheaded rapid growth in previous roles including during his time at Pebbles Care, where he opened three new homes in his two year tenure with the organisation, and at Fosters Funeral Directors where Bain led the charge to grow the business from three funeral homes to 16.
---
---
Liam Bain said: "I am excited to get started with Renaissance Care where I hope to bring experience in both the care sector and in privately funded businesses therefore understanding the intricacies and complexities that both of those areas bring with them.
"Throughout the group, there is a culture of ambition to grow the business and become a market leader in the care sector – this is echoed through every area of the business including throughout the Board of Directors right through to grassroots staff in the care homes.
"Over the last couple of years, the care sector has experienced a turbulent period of trading but at Renaissance, we are now looking to reignite our plans for growth within the group all while retaining our promise to be the leaders of person to person care within Scotland."
Robert Kilgour, executive chairman of Renaissance Care, added: "We are making substantial investments across our current portfolio as we additionally look to double the size of the group across the country. As we grow, we are fully commited to developing and working alongside our people, ensuring that we can attract and retain the very best of talent to instill a person-centred approach across each of our homes.
"To successfully achieve these goals, it is incredibly important that we have a Financial Director who mirrors our ambition and drive, as well as our person-centered approach, as we become one of Scotland's major care home operators. Liam's track growth record sets him in great stead to support growth plans while bringing benefits to those already living and working within our homes."