RSM appoints new partner in Aberdeen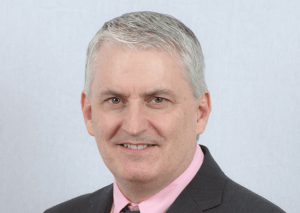 Accountancy firm RSM has announced the appointment of Dougy Agnew as a new partner in its Aberdeen tax practice.
The firm said Mr Agnew joins having established himself as a prominent corporate tax adviser with over 28 years' experience working in practice and industry, including Big Four firms and Kenmore Property Group.
RSM said he brings a range of tax planning expertise to the team, including international tax, property tax, shareholder issues, R&D, patent box, Enterprise Investment Scheme (EIS) and capital allowances claims.
He joins from Scottish accountancy firm Henderson Loggie where he advised a range of businesses in Aberdeen and Dundee with a particular focus on technology businesses.
In his new role, Mr Agnew will work alongside Campbell Reith and the existing team at RSM in Aberdeen to support a growing number of corporate clients in the region.
Andrew Forsyth, RSM'S office managing partner in Aberdeen, said: "It's great to have Dougy on board. The strategic appointment further strengthens our corporate tax offering – ensuring we can help more businesses navigate an ever-changing tax landscape. Whether that's mitigating risks or maximise key opportunities such as R&D, patent box and capital allowances tax reliefs."
Dougy Agnew, added: "I'm passionate about working with entrepreneurial businesses looking to grow, so RSM and its strategy to be the leading advisor to middle market businesses is a perfect fit for me. I look forward to drawing on my experience to build on the success of the tax practice to help support ambitious businesses across Aberdeenshire."