RSM: Government not doing enough to help companies meet net-zero targets say middle market businesses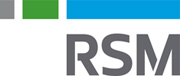 Nearly half (44%) of middle market business leaders say the UK government isn't doing enough to support companies in meeting net-zero targets by 2050, according to a survey by audit, tax and consulting firm RSM UK.
This view from 'The Real Economy' survey of 400 business leaders sits in contrast to Boris Johnson's ambitious climate targets. But it also follows the Chancellor's Budget which many say lacked climate measures necessary to help meet those goals, with minimal investment in heat pumps and insulation for homes, modest spending on public transport, and a surprising 50% reduction on taxes on domestic flights.
However, over a third (34%) of businesses don't measure their own impact on the environment and nearly a quarter (24%) don't have a formal environmental plan, suggesting businesses could also be doing more to strengthen their own commitments.
The largest cohort of survey respondents (66%) felt company employees would present the greatest increase in pressure to formalise an environmental plan or strategy.
Alex Tait, RSM UK's regional managing partner for Scotland and Northern Ireland, commented: "As the world reaches this pivotal moment in the fight against climate change, more companies are now rightly looking to proactively manage climate risk. But is clear that business leaders don't feel enough progress is being made at government level to incentivise greater action.
"Nonetheless, it goes both ways, and when the shoe's on the other foot, it's notable that a large number of businesses don't appear to be making the progress necessary to strengthen their own commitments and credentials either.
"Companies whose products or services are part of our everyday lives, such as tech, healthcare and fashion, have a real opportunity to lead the climate change agenda and to advocate for greater action by government, as well as make stronger and clearer commitments themselves. This will in turn help build their reputation with consumers who demand it, and investors who need it.
"It will also help show the way for other industries to follow, and to recognise the major investment opportunities that exist in the global net-zero emissions transition."
The survey was the fifth in The Real Economy series of topical quarterly surveys focusing on the middle market as the powerhouse of the UK economy.
The Real Economy is the first authoritative source of economic data from this crucial area of the UK business market, sharing insight and perspective for the wider economy.