RSM named most active M&A advisors in Scotland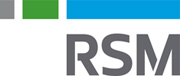 RSM's corporate finance team continues to be the most active financial adviser in the Scottish Mergers and Acquisitions (M&A) advisory market.
The firm advised on 11 M&A deals in Scotland in the first nine months of 2019. This continued strong performance comes against a backdrop of reduced deal volumes in the region (down by 28% when compared to the same period last year).
Deal values are also down by around 38% – highlighting a more prudent approach to M&A activity.
The corporate finance team has advised on key Scottish deals this year, including the sale of Lamond & Murray to global professional supplies business Descours et Cabaud; providing financial due diligence to 1825 (Standard Life Aberdeen's wholly-owned financial planning business) on its acquisition of Grant Thornton UK LLP's wealth advisory business; securing private equity funding of internet connectivity speciality, Vaioni Group, by Glasgow-based Panoramic Growth Equity; and providing financial due diligence on Apriary Capital's buy-out of Bertram Nursery Group.
UK-wide, RSM advised on 109 deals in the first three quarters of the year, moving the firm up from third to second place in the national league table.
Ewan Grant, RSM's head of corporate finance in Scotland, said: "Evidently, the ongoing Brexit uncertainty is continuing to affect deal volumes; frustrating processes, extending exclusivity periods and delaying decisions. With that said, good quality assets continue to attract plenty of attention from both strategic corporates and financial investors.
"Well-managed processes with well-prepared businesses, will ensure vendors are best placed to secure a successful deal, at a premium price, despite the challenging backdrop."