RSM: Retailers set to invest in more stores, despite business rates burden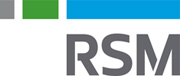 New research from RSM has revealed that mid-market retailers are looking to invest in their physical stores in the next two years – increasing store space and enhancing the in-store customer experience.
The survey revealed that 58% of physical retailers plan to increase the footprint of their retail stores; despite over a third (34%) stating that business rates are the biggest barrier to remaining competitive.
However, the shift in focus to online continues and the majority of retailers are looking to enhance their online offering with 83% and 78% looking to increase the volume and range, respectively, of products online.
To support this move, 60% of retailers will increase warehousing in the next 12 months, although almost a quarter state the cost of warehousing (24%) and the availability of warehousing (23%) is a further barrier to remaining competitive.
---
---
RSM's What's in Store? spoke to 250 retail executives to gauge what issues and consumer trends are driving boardroom conversations and business priorities for the future.
Jacqui Baker, head of retail at RSM UK, said: "When we see household names disappear for good, or go solely online, people start questioning the relevance of the high street in an increasingly digital world. However, mid-market retailers are planning to invest in more stores –evolving the high street and offering consumers a different, more enhanced shopping experience.
"Retailers are pushing ahead with this investment despite the ongoing burden of business rates and the crippling impact that they are having on the sector. Many will be hoping the long-awaited business rates review due this Autumn will deliver significant changes, in particular reducing the tax that can be higher than rents in many cases.
"Realigning this imbalance is crucial to support the sector to compete effectively with online only businesses and others vying for a share of consumer spend. The Government needs to step up and announce business rate reform in the Autumn Statement to safeguard the future of the high street."
Kelly Boorman, head of construction at RSM UK, added: "To meet the growing needs of the online market, there is acute demand for warehouse space. This is not only fuelling rent inflation and supply shortages; but it's driving a boom in construction as the UK plays catch up to this accelerated shift in consumer behaviour. However, wide-spread material and skills shortages across the construction sector, combined with challenges around planning, are slowing down progress, which could create a longer-term barrier to growth for retailers."