Savills outlines challenges for Scotland's real estate sector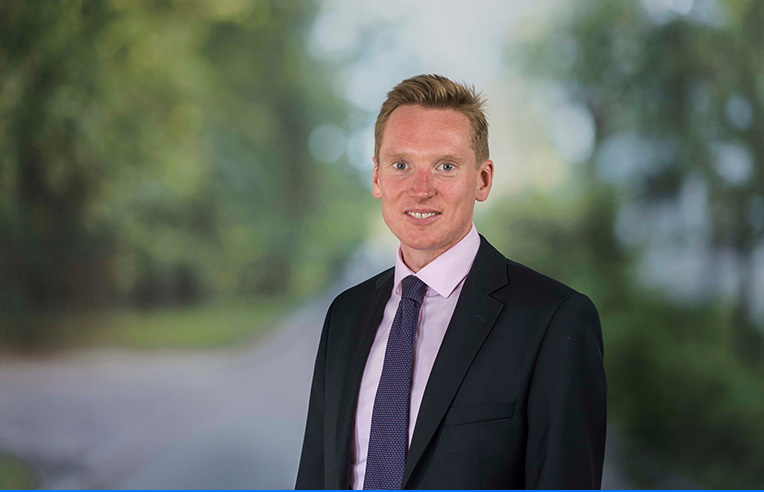 Real estate firm Savills has urged that it is time for the real estate sector to take its environmental and social impact seriously and get its house in order.
The firm has said that the sectror faces challenges, but has the potential to provide many solutions.
Two years since the Covid-19 pandemic reached Scotland, and over four months since 190 international political leaders and policy makers gathered in Glasgow at COP26, the
Scottish real estate sector gathered in Edinburgh yesterday to discuss how changes in the ways in which we now live, work and play – and the commitments made by government and businesses to tackle climate change – are playing out across commercial, residential and rural property markets.
The event held by Savills at the EICC in Edinburgh on 24 March 2022 was attended by more than 300 property developers, investors and advisors.
Savills latest sentiment analysis survey results reveals that 71% of respondents state EPC energy ratings are an important factor in home buying decisions, with a third stating they place more importance on this than a year ago. However, it was not the most important consideration.
Ben Fox, Savills head of residential (Edinburgh), said: "While buyers are becoming increasingly aware of energy concerns, whether due to rising prices or environmental impact, it is societal factors that remain most important in buying decisions, such as access to green space, family, local shops, restaurants and schools. Interestingly these were more important to them than access to offices, a new post lock-down trend that has emerged in the new hybrid working environment in which many of us now live."
"Style of property remains a key purchasing consideration, with period homes such as Victorian, Georgian or Edwardian, favoured over contemporary housing, despite the challenges they present in terms of energy efficiency. Fox comments: "This may explain why a Victorian villa recently launched in Morningside for offers over £1.5million attracted 70 viewings, eight offers and a sizeable premium, despite having the lowest energy efficiency rating possible. The successful buyers were locating from London to be closer to family and for schooling."
However there is no doubt that strong eco credentials are a driver for many other buyers. In the capital itself, a contemporary home with air source heating attracted 35% over the million pound home report valuation, while the first phases of Athron Hill, a development of eco homes (prices from £565,000), set within 150 acres of open green communal space near Kinross has sold out.
According to Mr Fox, Edinburgh City faces huge obstacles in meeting its own energy targets, due to the nature of the capital's largely period housing stock. He said: "Edinburgh has taken the bold step of aiming to become carbon neutral by 2030, ahead of Scotland's target of 2045. Yet the enormously expensive and challenging task of retrofitting the city's homes is hindered by lack of guidance on what energy efficiency technologies are permissable in certain areas – particularly the many conservations areas within the city.
"Interestingly, a recently refurbished New Town flat was fitted with state of the art smart heating systems and water heaters among other energy saving improvements. It was as low impact as any Georgian property could be, yet with an F EPC rating it would not be lettable based on the minimum energy standards being introduced in 2025."
According to Savills latest figures, the number of agreed residential sales across Scotland in January and February was 8% higher than the same period as last year, and due to limited stock available to purchase, annual house price growth at the end of last year in Scotland was sitting at 10%.
Faisal Choudhry, head of Savills Scotland residential research, added: "While the market is busier than pre-pandemic levels, it is not as frenzied as it was a year ago. The rising cost of living, including energy costs, and increased taxation will be the main drivers of the market in the medium to long term and we predict more modest growth of 4% in 2022. The rising cost of living and energy prices comes against the backdrop of the Scottish Government's Heat in Buildings Strategy publication.
"Scottish properties are heavily reliant on gas, with homes accounting for 15% of Scotland's greenhouse gas emissions. Over the next 20 years the Government wants all homes and buildings to significantly reduced their energy use, and to use a zero emissions heating system.
"The government is focusing on EPCs to set the standard, and to phase out the installation of fossil fuel boilers, depending on location, from 2025, with all homes to achieve band C by 2033, where feasible.
"By 2032 the government wants to maximise the number of social rented homes that are achieving band B. In terms of the private rented sector, the government wants all properties to reach band C by 2028. And for owner-occupied homes, the government wants to introduce regulations in the next few years requiring them to achieve band C by 2033."
He continued: "There will also be a requirement for all new homes and buildings applying for a building warrant from 2024 to only use zero direct emissions heating.
"Finally, to improve energy efficiency in multi-owner and mixed-use buildings the Government has asked the Scottish Law Commission to undertake a project with a view to drafting a new Tenements Maintenance Bill.
"With so much emphasis on EPCs, the question is, does it pay to have a better rating? Savills latest research, which matched last year's Residential Transactions with their respective EPC ratings in Edinburgh revealed a slightly higher price per square foot for more energy efficient homes. It also revealed homes that were more energy efficient, were relatively larger, with a more expensive price tag."
Delegates also heard from commercial and rural property experts as well as Planning and Development specialists who discussed the future of real estate in Scotland.
Head of Savills earth, Nick Green, who opened the event, said: "Yes we need governments to provide the framework and incentives to get it to happen, but if we wait for them to act it will be too late.
"The property sector is a major emitter of greenhouse gases and we have to take responsibility for getting our own house in order.
"This is no longer an area where writing an annual report will cut it, our customers and the next generation of our clients and colleagues won't allow it. We have to approach ESG proactively or face future economic loss. Sustainable business is good business."