SCC: Additional support measures for businesses are essential for businesses to survive COVID-19
The Scottish Chambers of Commerce (SCC) has said that the additional support measures announced by Chancellor Rishi Sunak are essential if businesses are to survive the COVID-19 outbreak.

Yesterday, Mr Sunak announced £350 billion package of financial measures to help protect the economy over the course of the coronavirus outbreak.
The package included £330bn in loans, £20bn in other methods of financial aid, a halt on business rates, alongside grants for retailers and pubs.
The government is also considering providing financial aid to airlines
During a press conference, Mr Sunak said the outbreak was an "economic emergency. Never in peacetime have we faced an economic fight like this one".
He further reiterated, that if the financial package outlined yesterday was not enough, he would go further to mitigate the economic burden of the virus.
Also announced within these measures, was a three-month mortgage break for those suffering financial difficulty because of the virus.
Responding to the announcement, the SCC said that the financial aid will provide immediate cashflow support to businessed that urgently need it.
It said: "We now need the Scottish and UK Governments to provide access to these funds quickly and as easily as possible – any delays could lead to further job losses and we must avoid this at all costs.
"This is an unprecedented situation for business, communities and our society. We need to constantly review the business and economic impacts and ensure companies are supported quickly and with the relevant measures. We are ready to accept the UK Government's invitation to work with them to design a system that ensures micro businesses and the self-employed also have tailored support as these jobs are just as important to our economy and they are already experiencing major income reductions.
"We fully appreciate we are in unchartered waters, but we are already seeing great examples of individuals, communities, and businesses all doing as much as possible to help one another. Let's ensure that businesses are fully supported to continue getting through this difficult time."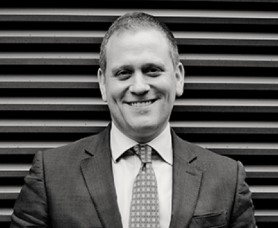 Dr Adam Marshall, director general of the British Chamber of Commerce, commented: "Businesses will welcome the scale of the Government's latest response, as well as the specific support it is offering to some of the worst-affected parts of our economy. These measures could be a lifeline for many businesses across the UK who are now experiencing wholesale disruption as a result of the pandemic."
"The key to the success of these measures is whether they get cash to businesses on the front line, fast. Companies need practical details, at great speed, for these interventions to have the desired impact, and to reassure firms across the UK.
"Both the Prime Minister and the Chancellor were clear that the Government would do whatever it takes over the coming days to support businesses, their employees, and the economy. Further measures will be needed to help all firms and their employees meet this unprecedented challenge."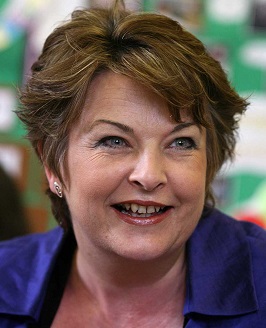 Fiona Hyslop, Scotland's economy secretary, added: "I welcome the further support announced by the Chancellor and the Scottish Government will pass all consequentials to businesses to help them through this challenging period. We now need urgent clarification from the UK Government on what funding will come to Scotland so we can provide support to businesses as quickly as possible.

"While extensive loans are welcome, we need to see substantial grant support and tax breaks to keep companies in business and people in jobs where possible, and a greater emphasis on supporting individuals and households.

"We are working hard to establish the best way for people and businesses to access the £320 million of funding we have already made available to help those most affected by coronavirus and will make an announcement on this shortly.

"I will continue to work closely with the UK Government and devolved administrations as this will require a coordinated UK response. I will give a statement to parliament tomorrow on the economic impact of coronavirus in Scotland and the actions we are taking to support businesses and employees during this worrying time."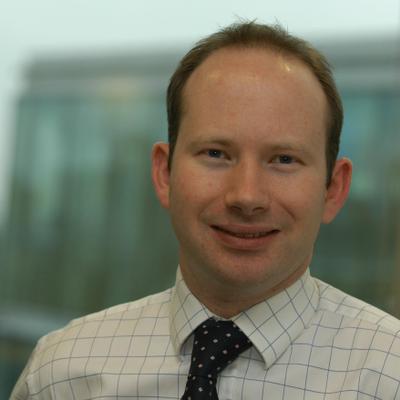 Chris Sanger, head of tax policy for EY, commented: "The Chancellor's announcement today addressed three of these areas: reducing the fixed costs by providing a business rates holiday for all businesses in the sectors most affected; providing interest-free loans for six months; and reducing the burdens for these businesses by providing cash grants. These measures will apply to single shops, pubs, theatres, music venues, restaurants – and any other business in the retail, hospitality or leisure sector.
"In contrast to the Budget measures, many of these changes will apply to all sizes of businesses in these sectors, and therefore addresses a particular concern from last week. This is intended to provide some significant breathing room for those businesses worst affected by the social-distancing policy.
"Today's announcements were addressed to those sectors most affected by the COVID-19 outbreak to date. Those in other sectors will be wanting to know what the Chancellor is planning to do for them next, if the economic impact spreads.
"A key area that was only hinted at was 'employment support' – this will be essential if jobs are to be maintained over the next few months. The Chancellor recognised that this was a critical part of his package and was next on his list. This recognition will be good news for businesses, but they will be looking for answers on this rapidly, as they will quickly be facing tough decisions.
"The Chancellor said he was looking for measures that could be implemented quickly to help businesses with the immediate challenges they face, but without necessarily creating a new system. From a tax perspective, 'Time to Pay' for tax liabilities provides this immediate relief, but is potentially a time consuming and uncertain process. By making it available automatically on request, he could remove a huge area of concern for business.
"We had no Budget last year and this year, through no fault of his own, the Chancellor is delivering a Budget by instalments. Each one so far has been helpful and many will be impatiently waiting to hear what is in the third instalment."
Commenting on the statement made by the Chancellor regarding support for mortgage customers, Stephen Jones, UK Finance CEO, said: "Mortgage lenders will support customers who are experiencing issues with their finances as a result of COVID-19 and the options include a payment holiday of up to three months.
"Monthly mortgage payments tend to be the largest outgoing for the vast majority of households and lenders are keen to reassure homeowners that the industry is working hard to put measures in place to support them during these uncertain times.
"Customers who are concerned about their current financial situation should get in touch with their lender at the earliest possible opportunity to discuss if this is a suitable option for them."