Scotch whisky producers in high spirits over end of US tariffs
The United States has announced it is temporarily suspending all tariffs on direct exports from the UK.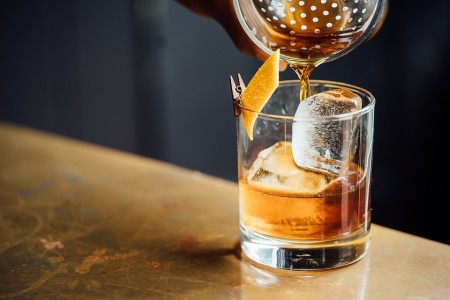 The U-turn means Scotch whisky will now see an end to the 25% tariff imposed on the spirit.
The decision is intended to give both sides the chance to resolve a dispute over subsidies given to Airbus and Boeing when the UK was a member of the European Union.
---
---
Scotch whisky was the UK's largest food and drink export last year, and exports of single malt Irish and Scotch whiskies to the US were worth about £340 million in 2018, The Times reports.
Liz Truss, the UK's trade secretary, said she was "delighted" that the UK had "embraced our move to seek a fair settlement" to the Airbus dispute that has been going on for more than 15 years.
She said: "Today's agreement shows that both the UK and the US are determined to work together to build back better and take our trading relationship to new heights."
Karen Betts, chief executive of the Scotch Whisky Association said the Scotch whisky industry was 'delighted' at the "fabulous news".
Ms Betts said: "The tariff on Single Malt Scotch Whisky exports to the US has been doing real damage to Scotch Whisky in the sixteen months it has been in place, with exports to the US falling by 35%, costing companies over half a billion pounds.
"So today, everyone in our industry – from small companies to large – is breathing a sigh of relief. Suspending these tariffs – stemming from a transatlantic trade dispute that had nothing to do with us – and a return to tariff-free trade with the US means livelihoods and communities across Scotland will be protected. It means that companies can now really focus on recovery – on building back the American market as well as on building back global exports hit by the coronavirus pandemic."
She thanks the trade secretary for her hard work and "commitment to finding a resolution to this issue".
She added: "The UK government and the new US administration will now need to work hard on finding a negotiated settlement to this long-running aerospace dispute. We hope too that both governments will be able to find a rapid, pragmatic solution to the steel and aluminium dispute which still impacts US whiskey exports to the UK."
Dr Liz Cameron OBE, director & chief executive of the Scottish Chambers of Commerce, echoed the sentiments of Ms Betts, stating that the chamber 'lifts a dram while wearing cashmere jumpers' to those who have worked to suspend these damaging and unnecessary tariffs on key Scottish exports.
She added: "The USA are our allies and a significant buyer of our goods and the warming of trade relations is an excellent sign. We look forward to both governments working together to settle this issue permanently as we narrow in on a trade deal."