Scotland's attractiveness as a financial services investment destination rises threefold to record high
Scotland continues its decade-long trend as the UK's most attractive region for financial services foreign direct investment (FDI) outside of London, according to EY's latest UK Attractiveness Survey for Financial Services.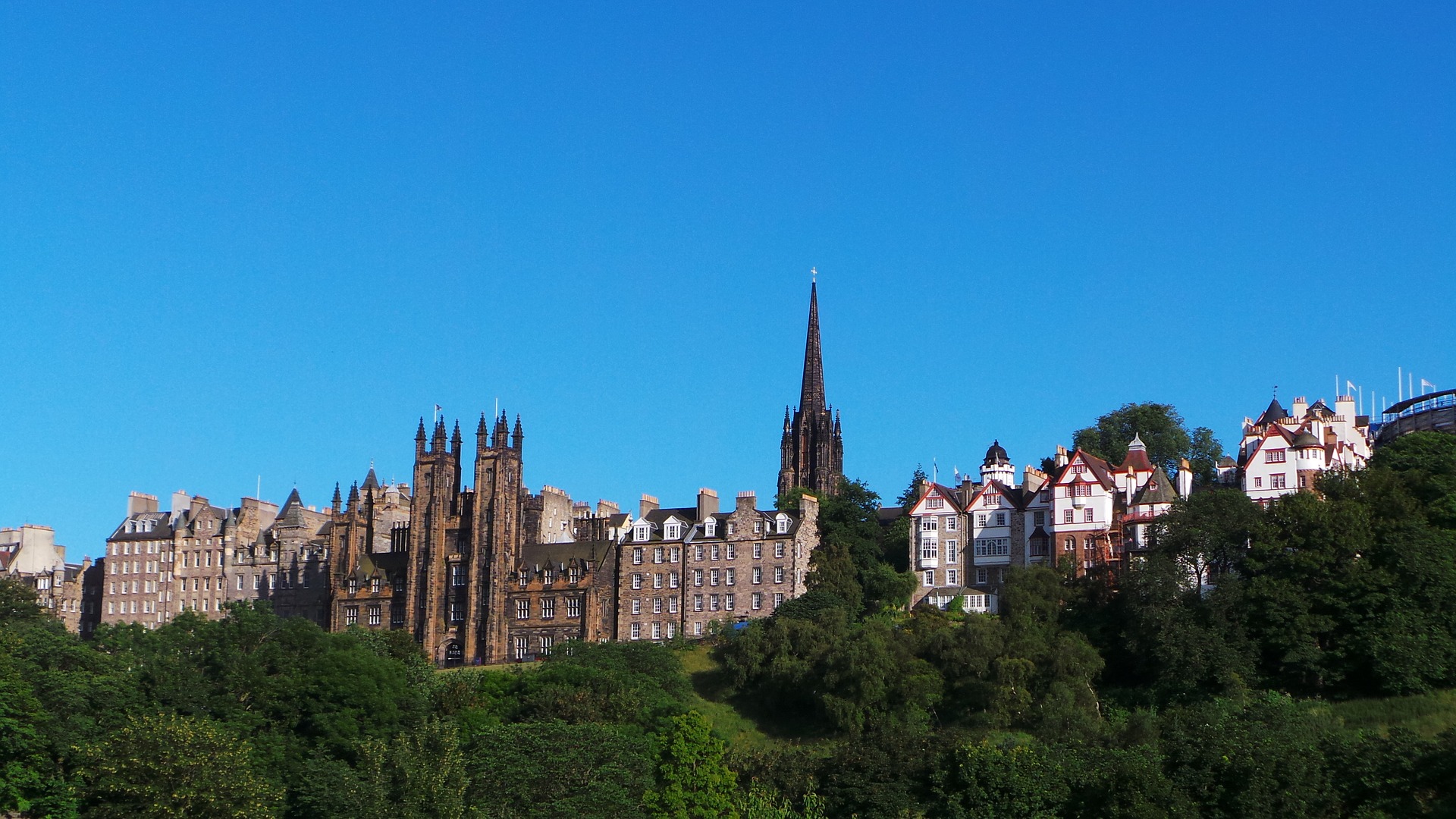 Although the UK – and Europe as a whole – recorded fewer projects in 2020 than the year prior, the UK, supported by Scotland, continues to be the most attractive European market for global FDI.
The UK attracted 56 financial services (FS) projects in 2020, representing a 43%year on year fall, and resulting in the gap with the second largest recipient of investment - now France - narrowing. Of the 56 projects, six were located in Scotland (two fewer than in 2019).
---
---
While the Scottish financial services market recorded a decline in FS projects in 2020, it was a smaller fall than that of the UK. Edinburgh, now the UK's top city for total FDI (as per EY Scotland Attractiveness Survey) outside London, recorded three FS projects in 2020 and Glasgow, now in the top ten most attractive cities in Europe (as per EY UK Attractiveness Survey), also recorded three FS projects.
Sue Dawe, EY Scotland's managing partner for financial services, said: "Through arguably the most challenging market conditions of recent years, Scotland has demonstrated huge outward strength on the global stage.
"Scottish financial services firms entered the pandemic in a position of strength, and while a number of challenges still lie ahead, investor sentiment indicates strong cause for optimism. A decline in projects would usually be concerning, but considering the wider UK and European picture, Scotland's relatively small market has actually outperformed many other countries, and the news that its attractiveness as an investment location has tripled over two years is hugely encouraging."
She added: "Scotland has a successful and deeply-established financial services ecosystem, with strong links between industry, government and our education institutions. This is particularly important to highlight to potential investors looking to establish and grow their financial services products and offerings. Ongoing and enhanced collaboration is key to working through this exceptionally testing period toward post-pandemic recovery, transitioning to a green economy and as we continue to attract foreign investment into Scotland.
"As the vaccination programme rolls out and less lockdown restrictions signal a return to more normal activity, financial services firms more firmly focus their attentions on the future, underpinned by progressive technologies, digital innovation, sustainability and strong governance."
Sandy Begbie, chief executive, Scottish Financial Enterprise, added: "These latest results from EY's survey are extremely encouraging and reaffirm Scotland's attractiveness as a prime, globally recognised location for inward investment in financial services. Scotland's established strengths across financial and professional services are well known, from longstanding household names in banking, life and pensions and asset management, to some of the biggest names in global finance who choose to base their operations here. Added to that, Scotland's other sector strengths and skills mean we're well placed to innovate and create a world-leading centre for fintech, responsible investment and green finance.
"In the recently launched financial services strategy for Scotland, our members reaffirmed their commitment to collaborate with government and across other key sectors to deliver on these aims and recover strongly from the pandemic. We have a clear opportunity to capitalise on the momentum evidenced in these survey results and thrive in a way that has a positive impact in society and creates lasting benefit for future generations."
In 2019, the UK recorded 99 projects, more than double the financial services projects than the then second placed country, Germany, which registered 43 projects. In 2020, however, the UK's lead has narrowed to 14% with the second most attractive location for FDI, France, overtaking Germany by securing 49 projects. In contrast to the overall European trend of falling financial services FDI projects (23%), France saw its number of investment projects increase by 11 (a rise of 29%).
As markets and economies across the globe start to recover from the economic effects of COVID-19, investor sentiment suggests that the UK is expected to continue outperforming the rest of Europe in attracting financial services investment. In a survey of global investors, the UK came out as the European country with the most investment friendly COVID-19 recovery plans (backed by 48% of respondents) and the most attractive for financial services investment (scoring 50%). Germany came second on both these metrics with 38% and 33% respectively, while France and Switzerland came in joint third place on both with 21% each.
At a city level, London continues to be seen as Europe's most attractive destination for financial services FDI (backed by 44% of respondents) followed by Stockholm (19%) and Amsterdam (17%).
Half (50%) of global investors said they plan to establish or extend operations in the UK over the next year. This is up dramatically from 10% in September 2020 and an increase on the 45% recorded in April 2020.
In addition, over half (54%) of those surveyed said their investment plans in the UK were going ahead as normal despite COVID-19, including 6% who plan to increase in their investment. Of the 31% who said they were planning a decrease, the vast majority said it would only be a small cutback.
The UK retained its leading position for international investment, securing 19.6% of all financial services FDI into Europe, although this was down from 26.7% in 2019. France, which had ranked fourth in 2019, leapfrogged into second place, reducing the gap with the UK to just seven projects. Germany, which had been second in 2019 with 43 projects, dropped to third place in 2020, with 37 projects. Spain, which took the third spot in 2019 with 40 projects, fell back to fourth place in 2020 with 31 projects.
Out of the 56 UK projects recorded in 2020, 49 were new projects and seven were expansions.