Scotland's Chamber Network welcomes business delegation from Ireland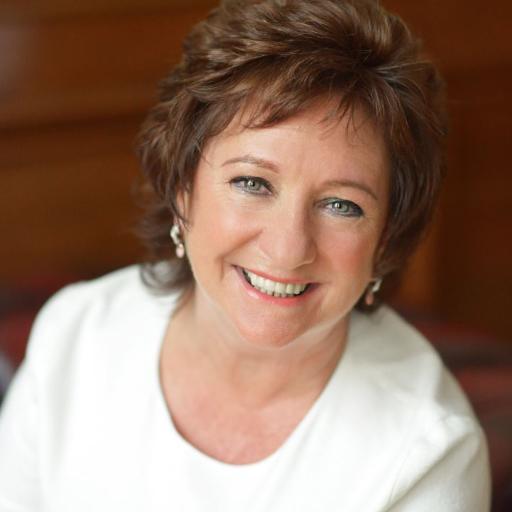 Business leaders from across Ireland are to join their peers in Scotland at a series of events designed to build meaningful business alliances that will make it easier for companies to build their capacity to trade between Scotland and Ireland.
The inward trade mission is supported by AIB GB, Amoss, French Duncan, Morton Fraser, Scottish Development International (SDI) and West Lothian Council and is led by West Lothian Chamber of Commerce on behalf of the Scottish Chambers of Commerce Network.
Sectors represented by the visitors include crop nutrition, engineering, facilities management, financial services, logistics, media, retail services, transport and waste & recycling.
---
---
Delegates from Ireland include South Dublin Chamber, County Kildare Chamber, Dun Laoghaire Rathdown Chamber, Fingal Dublin Chamber and Údaras na Gaeltachta, the regional authority responsible for the economic, social and cultural development of the Gaeltacht.
The three-day visit will culminate at a reception at Edinburgh Castle.
The event is supported by the Scottish Government Minister for Trade, Investment & Innovation, Ivan McKee MSP and Consul General of Ireland to Scotland, Mark Hanniffy.
Dr Liz Cameron OBE, director & chief executive, of Scottish Chambers of Commerce, said: "Extending trade relationships is increasingly important for businesses, particularly when Brexit has caused so much uncertainty. This business alliance with Ireland builds on the shared economic ambitions, culture and history between our two countries and extends the Scottish Chambers of Commerce Network's efforts to build on our existing international touchpoints in China, Canada and Indonesia.
"These series of events offer a valuable resource for SMEs to connect and expand their international B2B partnerships. The response from business owners and leaders has been outstanding, firmly showing that both Scotland and Ireland are open for business."
Ivan McKee MSP, Minister for Trade, Investment & Innovation, said: "I'm delighted to welcome the Irish trade delegates to Scotland. Last year I led a Scottish trade mission to Donegal and it's extremely positive to see a return mission from Ireland come to fruition. Programmes like these play a vital role in building links between businesses in both our countries that open new opportunities for trade. The Chambers network in Scotland has been instrumental in doing this by forming close connections with their counterparts in Ireland, creating trade prospects for member companies in both countries.
"With uncertainty in the face of Brexit, it is even more important that Scotland and Ireland continue our longstanding and special relationship, based on a shared culture as well as trade, to the benefit of businesses and people in both our countries. I am sure that this visit and the connections formed on it will help to do just that."
Austin Flynn, Partner at Scottish independent law firm Morton Fraser, said: "We're delighted to be involved in what is an important trade mission for Scottish and Irish business relations and to help share the message that Scotland is open for business and welcomes all trading opportunities with the EU and beyond.
"Morton Fraser, through teams of diverse and commercially-minded experts, supports and facilitates business growth, and our close relationship with AMOSS Solicitors through the Interlaw network allows us to provide integrated legal services for businesses operating in both the UK and Ireland."
Enda Newton, partner, AMOSS Solicitors and partner of the Trade Mission, said: "These are exciting times for the Irish-Scottish trading relationship which continues to strengthen and deepen. At AMOSS, we are proud to support our Irish clients as they expand into new markets and continue to support new and existing international clients on their Irish legal requirements. As a firm we have always been pro-active in seeking out new opportunities for our clients and we believe that opportunities for further bi-lateral trade exist particularly in the areas of construction, agri-tech, fintech and renewable energy. We are committed to promoting Ireland as a leading location for foreign direct investment and we believe that participation in this event underscores that commitment."
Graeme Finnie, managing partner, French Duncan and partner of the Trade Mission, said: "French Duncan is delighted to be supporting the inward trade mission to Scotland. We know what a great place Scotland is to start and build a business. We are committed to helping our clients unlock the advantages of doing business in Scotland, whether than be accessing grants, seeking corporate investment or managing talent. We look forward to working with the Irish business delegation as they consider future investments, as well as introducing our existing clients to the opportunities that Ireland presents for their own future growth."
Derek Smith, senior manager for AIB (GB) Scotland, said: "We are seeing a lot of activity in Scotland and the country is very much open for business. It is a privilege to be involved in this exciting initiative and we look forward to working hand in glove with the visiting Irish businesses, so we can share the many possibilities Scotland has to offer for investments and partnerships."