Scotland's financial services sector 'well represented' at Scottish Apprenticeship Awards
Scotland's financial services sector was well represented at last week's Scottish Apprenticeship Awards, with numerous apprentices and firms being recognised for their successes.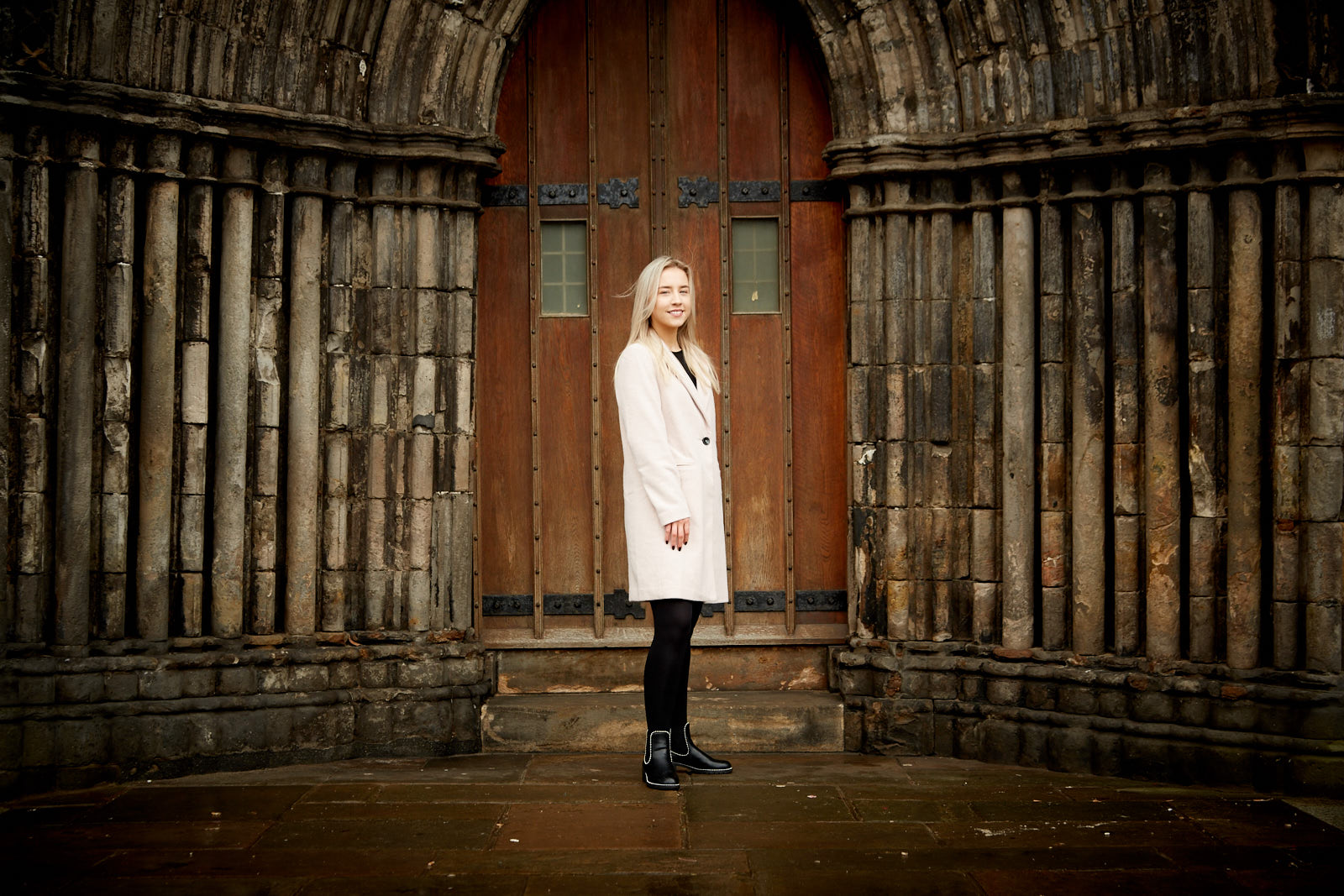 Delivered by Skills Development Scotland (SDS), the awards recognised the resilience and hard work of Foundation, Modern and Graduate Apprentices in a year like no other. They also shone a spotlight on those employers, providers and individuals who champion apprenticeships.
Morgan Stanley's highly-rated Ciara Phillips was named as Modern Apprentice of the Year Level 5 – justifying her original university u-turn. The 20-year-old was thrilled to win her tough category at the awards ceremony, which took place virtually on Thursday evening.
Since starting her Modern Apprenticeship with the Financial Services firm, Ciara has excelled in her work. She passed her accountancy exams with flying colours, works on complex tasks for The Bank of England and excelled at transitioning to remote working during the Covid-19 pandemic.
Paisley-based Ciara also promotes apprenticeships at events, including virtual sessions with senior management, talks at a partner school and supports interviews of new apprentices and shadow sessions for pupils.
Ciara said: "Winning the award means the world to me. If I'd known that apprenticeships existed when I was younger then it would've given me a lot more confidence. I hope my story inspires other people to see that there is more than one way to get to where they want to be in their Financial Services career."
Ciara had considered going to university but realised a Modern Apprenticeship was the way to go after spending an insight week at Morgan Stanley.
She added: "I didn't ever consider doing an apprenticeship until really late on into my sixth year. I was fortunate enough to have got good grades at school and it was drummed into me that the next logical step would be to go to university.
"But an employability teacher at school showed me a pamphlet for Morgan Stanley's High School Intake Week and I found out about their apprenticeship programme through that.
"The opportunity to earn money while learning in a more practical environment really appealed to me. I decided to decline the university offers to become a Finance Apprentice at Morgan Stanley and it has proven to be the right decision."
Morgan Stanley executive director Zaiga Crouch praised Ciara's growth mindset and enthusiasm as the key attributes that have driven her progress.
Zaiga said: "A factor that has come through from all the managers who have worked with Ciara is that she is incredibly bright and enthusiastic and has a huge amount of energy.
"Ciara genuinely approaches all her roles with a strong desire to learn. In the last role she was in – which was legal entity reporting – the team said she was the most inquisitive apprentice they've ever had."
Accountancy firm Zen Consultants also received national recognition for championing inclusivity in the workplace. Edinburgh-based Zen was crowned winner of the SME Employer of the Year – Promoting Diversity category.
CEO Saj Sharif is overjoyed to have won the accolade and insists Zen has always championed diversity through apprenticeships.
She said: "I'm shocked, happy and proud to have won the award – our apprenticeship programme is priceless; you can't put a value on it because it's the best thing I've ever done."
"It's so important to me that Zen works by the principles of diversity and inclusion. As a member of the Employer Equalities Group within SAAB, I'm an advocate for diversity and I try to lead by example within my own organisation, sector and my professional networks. It is important that apprenticeships are open to all, to ensure a broad and diverse talent pool.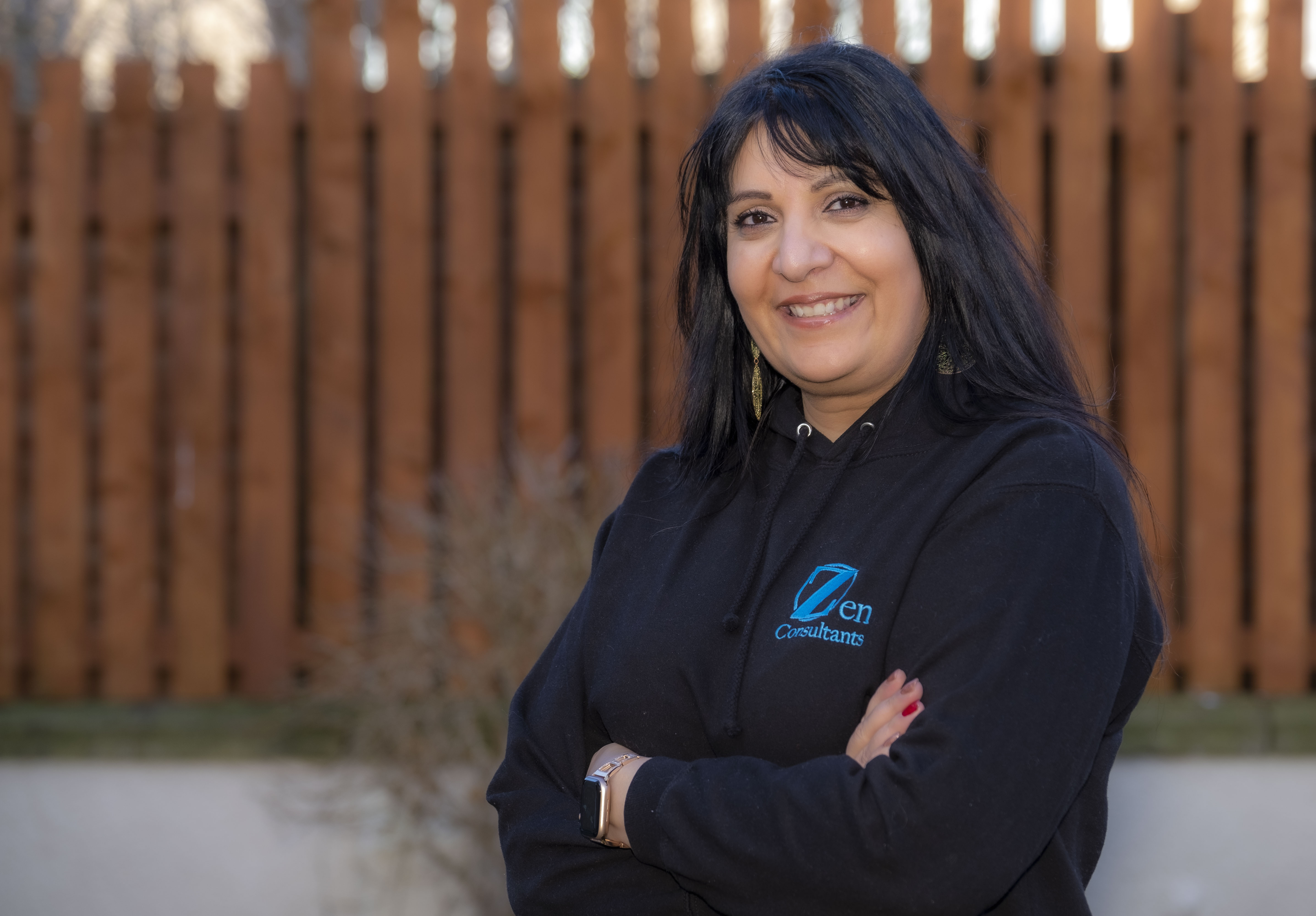 "One of our Modern Apprentices is active within her Romanian community and it means that we now attract business from Romanian speakers since we can facilitate clients who aren't fluent in English yet.
"We are a very diverse and mixed-race team and our whole culture is about embracing this, using it as a unique selling point and making us and our multi-cultural service stand out from the crowd.
"I really enjoy seeing the apprentices come on board, develop and grow. As these young people achieve, their confidence grows with it. Then they can then go out and confidently work as a qualified accountant – seeing them achieve gives me a lot of pride and pleasure."
Harper MacLeod won the Large Employer of the Year – Promoting Diversity gong. The Glasgow-headquartered financial law firm believes Modern Apprenticeships are vital to its philosophy of growing its own talent.
When the firm has recruited Modern Apprentices with additional support needs, they don't view this as a barrier to progression. Working closely with learning provider QA, they focus on offering the most effective support.
Harper Macleod chief executive Martin Darroch, commented: "This award is significant as it reflects our culture. Developing young talent and seeing them grow within Harper MacLeod is at the heart of our business.
"It really is an honour to have this recognised and it is testament to the hard work behind the scenes – with the organisations we work with on apprenticeship schemes, with our own learning and development team, and the most important contribution being made by the talented young people."
Frank Mitchell, chair of Skills Development Scotland, said: "Businesses backing talent through apprenticeships will play a crucial role in supporting Scotland's recovery from the pandemic. The Scottish Apprenticeship Awards show the value apprentices add to employers and the economy.
"In the most challenging of years, our fantastic winners and finalists show that apprenticeships provide the skills that employers and Scotland need for the future."