Scotland set for another bumper year of foreign direct investment
Scotland is set for another bumper year of foreign direct investment (FDI) after Scottish Development International (SDI) revealed figures that showed the country's attractiveness to business remains strong.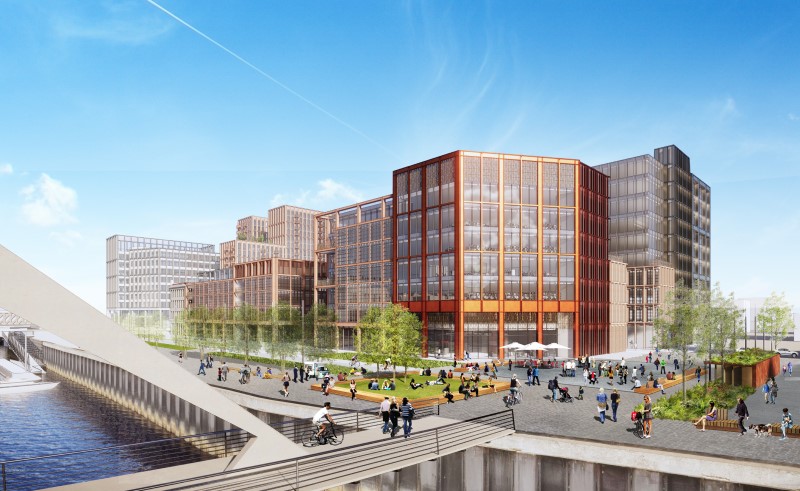 SDI figures for 2018/19 have revealed that more than 10,000 planned jobs had been generated by FDI projects into Scotland – an increase of 18% compared with the previous financial year.
Similarly, early indicators suggest that Scotland continued to over-achieve when it comes to attracting international companies from North America, Europe and other UK nations setting up in Scotland over the past few months.
---
---
Finance secretary Derek Mackay welcomed the SDI figures as he visited Barclays new campus under construction in Tradeston, Glasgow, one of the many inward investment projects attracted to Scotland in 2018/19.
Barclays is investing over £400 million in the new state-of-the-art site in an area of the city that has been under-invested in for many years. Barclays' investment will revitalise this part of Glasgow's centre and create up to 2,500 new jobs benefiting the city and wider economy.
Key findings from SDI's results for 2018/19 were:
A total of 10,074 jobs were created or safeguarded through FDI
Of these jobs, 3,161 are high value jobs, with salaries around 20% higher than the Scottish average
And of the total 10,074 jobs created or safeguarded, 9,489 are jobs of the real living wage (salaries above £17,061.00 per annum).
There were 108 inward investment projects for the year
47 new investors chose to locate in Scotland
The three most predominant sectors for inward investment were:
Financial and Business Services
Energy Oil and Gas
Technology and advanced engineering
Mr Mackay said: "Scotland continues to be an attractive destination for inward investment. The figures for the last year demonstrate that more investments are being made across Scotland and are testament to our approach to promoting inclusive growth. The Barclays campus is an excellent example of the high-quality jobs being created through inward investment."
Charlie Smith, managing director of SDI, added: "Despite growing competition from other countries and the uncertain geo-political climate we find ourselves in, Scotland continues to punch above its weight when it comes to attracting FDI.
Thanks to our skills, talent and knowledge, Scotland remains one of the most attractive locations for inward investment. We will continue to adopt our 'Team Scotland' approach to ensure more global companies locate in our towns and cities and deliver high-quality jobs for our world-class workforce."