Scotland set for jobs and economic boost thanks to inward investment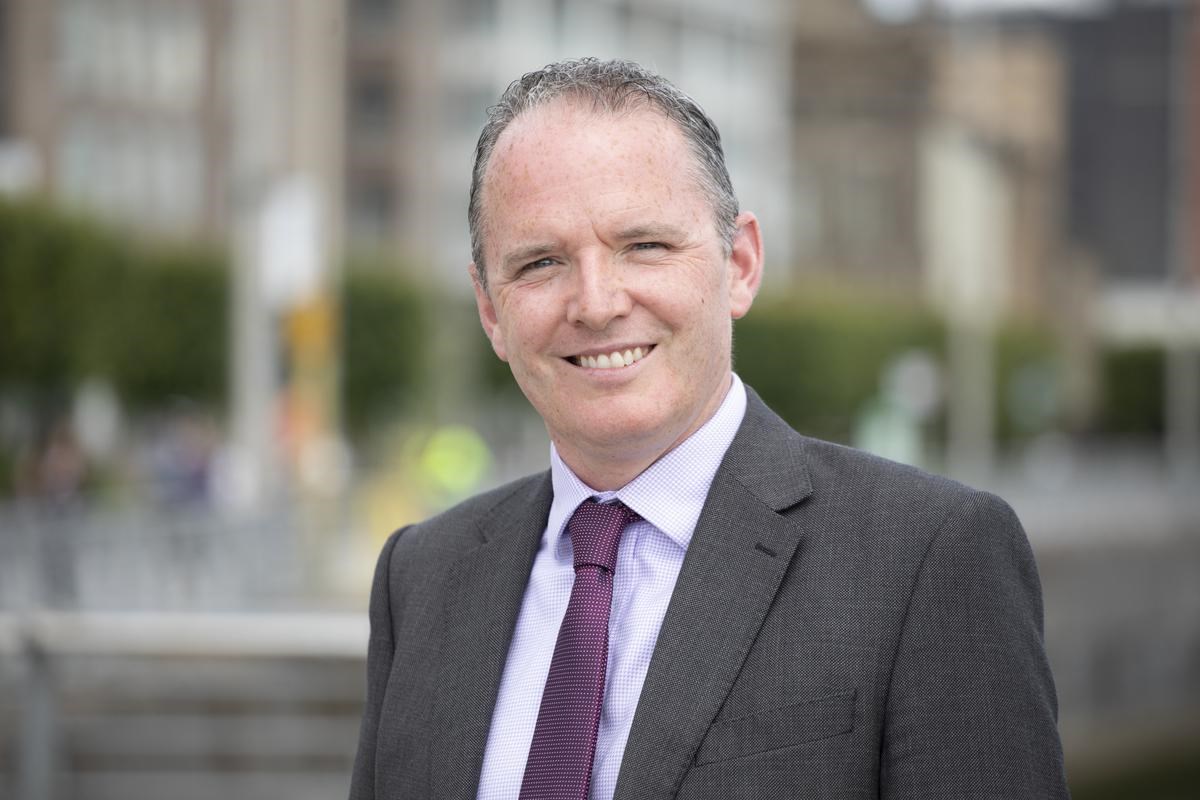 A substantial boost for Scotland's economy is expected after new figures showed thousands of jobs had been secured through inward investment in the past financial year.
Scottish Development International (SDI) statistics revealed that more than 7,500 planned real living wage jobs had been generated by inward investment in FY21/22, with 113 investment projects in Scotland supported, 39 of which were investors locating in the country for the first time.
The figures, which combine inward investment projects supported by SDI, Scottish Enterprise and its sister agencies Highlands and Islands Enterprise and South of Scotland Enterprise, were announced by Scottish Government business minister Ivan McKee at the 2022 World Forum for Foreign Direct Investment (FDI) this morning.
---
---
The World Forum for FDI, being held in Edinburgh for the first time, will highlight Scotland as a world-leading destination for investment and business location. Attendees, including international site-selectors, industry leaders and policymakers, will hear about Scotland's commitment to having a values-led, targeted approach to securing inward investment, which centres around a fair, sustainable and inclusive low-carbon future.
Mr McKee said: "Inward investors constitute 3% of Scotland's businesses, but they are responsible for over a third of employment and around half of turnover. They also bring wider spillover benefits to the Scottish economy including strengthening local supply chains, increasing productivity, and building expertise. Given the challenges of the past two years, it is encouraging that Scotland has continued its strong performance in attracting Foreign Direct Investment.
"Over 90% of the projects sit within the nine opportunity areas identified in our Inward Investment Plan – which include energy transition, software and IT, the space sector, health-tech and digital business services.
"This reaffirms our evidence-based focus to attracting inward investment and demonstrates the value of our strategic Team Scotland approach, which mobilises our international network and our Scottish Government overseas hubs."
Key findings from SDI's results for FY21/22 were:
A total of 7,780 jobs were created or safeguarded through inward investment
Of these jobs, 7,641 (98%) are jobs of the real living wage (an annual salary of at least £19,305 based on a 37.5 hr week)
There were 113 inward investment projects for the year
39 new investors chose to locate in Scotland
The most predominant sectors for inward investment were:
Software and IT
Energy transition
More than 90% of the inward investment results are in the nine opportunity areas identified in the Scottish Government's Inward Investment Plan
The commitment by Scotland's enterprise agencies to a values-driven approach has paid off by attracting and supporting a significant number of inward investment projects over the past year.
For example, Scotland's leading role in tackling the global climate emergency and its commitment to net-zero has been underlined by international companies choosing to develop their innovative, low-carbon projects here with enterprise agency support. These included:
Dutch-headquartered global health & nutrition company, Royal DSM, announced its ground-breaking feed additive, Bovaer®, which results in a 30 per cent or more reduction in methane produced by cattle, will be globally manufactured at the firm's site in Dalry, North Ayrshire, in a move that will create and safeguard hundreds of high-quality jobs.
Japanese firm Mitsubishi Electric Air Conditioning Systems Europe Ltd revealed that it would invest £15m in its manufacturing facility in Livingston to develop the next generation of heat pumps, creating and protecting almost 400 jobs.
Adrian Gillespie, CEO of Scottish Enterprise, said: "These are exceptional results and show Scotland continues to be an extremely attractive place for firms to invest, locate and grow.
"To secure more than 7,500 planned real living wage jobs is a fantastic achievement. It also underlines the attractiveness of our commitment to a values-led approach to inward investment, focused on our areas of strength.
"Scotland's incredible workforce, competitive cost base, world-class universities, supportive business environment, natural resources and unparalleled quality of life is what makes global companies want to locate here."
He added: "This is supported by a unique 'Team Scotland' partnership, which sees the public sector, including Scottish Enterprise, Highlands & Islands Enterprise and South of Scotland Enterprise, working together with academia and industry to promote the very best Scotland has to offer.
"Our global reputation as a top location for inward investment is further enhanced by this strong performance. Scottish Enterprise and our partners will continue to bang the drum for Scotland, promoting the very best our country has to offer in priority markets across the world."
German-based APCOA Parking established a new processing centre in Dingwall, its first office in Scotland, creating more than 30 new jobs in customer service, supervisory and managerial positions.
New contracts for Capgemini, meanwhile, have continued to create new jobs in its Highland delivery centres, which now employ more than 800 people providing first line call handling to secure operations centres, and cyber security services.
Martin Johnson, Highlands and Islands Enterprise's director of strategy and regional economy, said: "Investment over the years in communication, infrastructure and connectivity has enhanced the status of the Highlands and Islands as a globally competitive region, attractive to inward investors from around the world.
"Some of the most recent projects we have been involved in clearly demonstrate the region's increasing appeal as a place to live, work, study and invest, which in turn helps Scotland to attract more foreign direct investment."
Professor Russel Griggs, chair of South of Scotland Enterprise, added: "These are hugely positive results which are indicative of the fact that Scotland is the ideal environment for foreign businesses not only to set up, but to thrive.
"In the South, we believe that our roots in agriculture, fishing and farming are the perfect foundations to make us the ideal location for international businesses to invest, and our emerging innovative industries like advanced manufacturing and recycling, and natural capital add to this. Going forward, we are sure investors will continue to find our region's offers appealing.
"Together with our Team Scotland partners, we are committed to ensuring we build on these positive results - using our strengths to continue to promote our country in a way that allows us to create more jobs, contribute to the wellbeing of our local economies and communities, and, ultimately, attract even more appropriate investment."