Scotland's tech sector takes centre stage at Tartan Week in New York City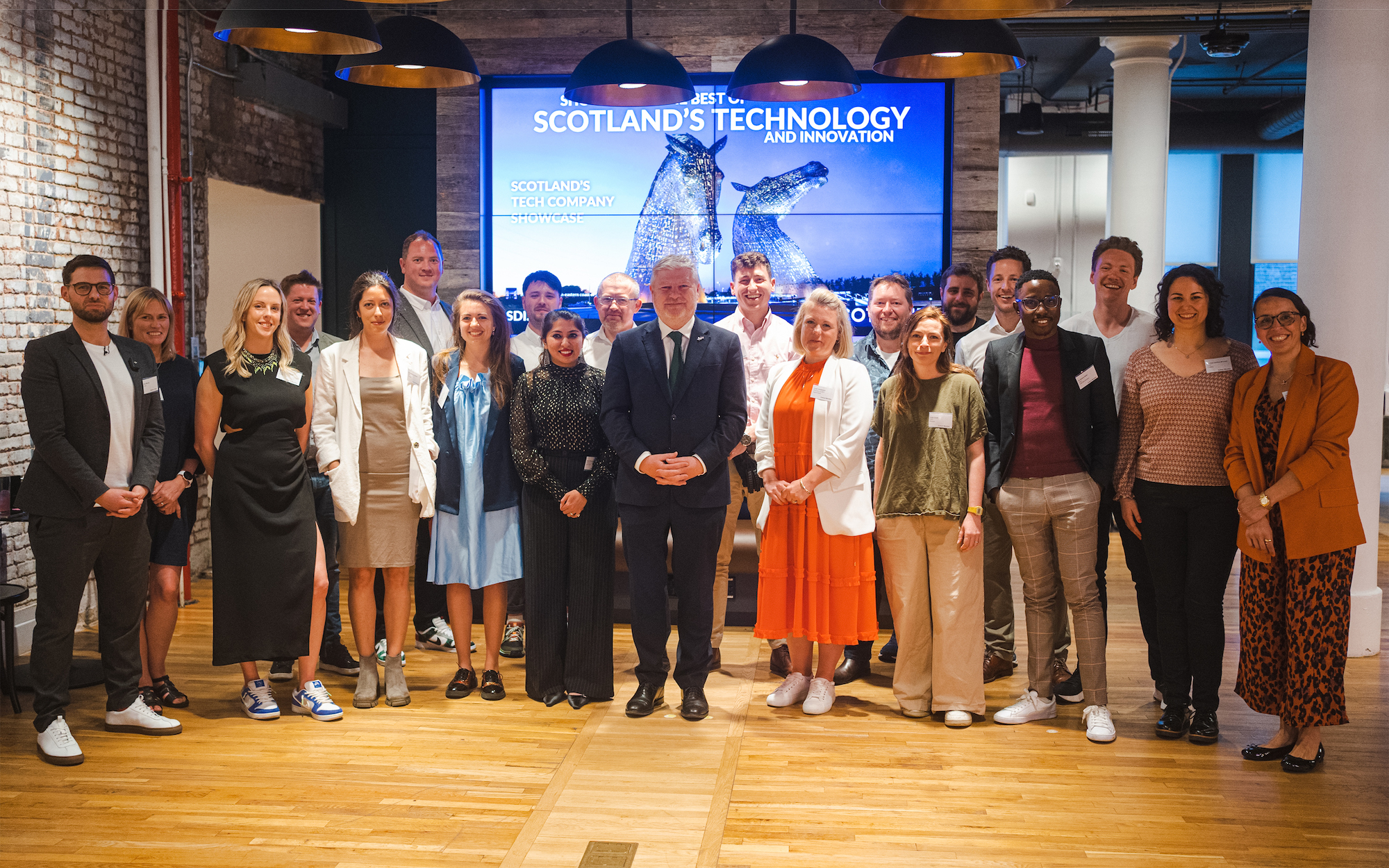 Investment opportunities were central to Tartan Week celebrations as some of Scotland's most innovative tech firms pitched to North American venture capital investors in New York.
Companies covering sectors including data, robotics, health tech, software as a service (SAAS) and clean tech had the opportunity to make valuable connections at Scotland's Tech Company Showcase last night (13 April), an event designed to establish a valuable platform in the US for these growth tech firms.
The event, organised by Scottish Enterprise's international arm, Scottish Development International (SDI), entrepreneurial ecosystem development organisation Foras and the Scottish Government through its Scottish Tech Ecosystem Fund, was one of a series of engagements to mark Tartan Day, which celebrates Scotland's enduring connection with the US and Canada.
---
---
Now in its 25th year, the Tartan Week events will culminate in the NYC Tartan Day Parade tomorrow (15 April) along Sixth Avenue in Manhattan.
External affairs secretary Angus Robertson is representing the Scottish Government during Tartan Week and said: "Scotland is home to hundreds of companies at the cutting edge of digital and technological advances, with our thriving data sector set to be worth £20 billion over the next five years.
"As well as being our most important international trading partner, the US is already Scotland's top source of foreign direct investment and events like this are an excellent platform to build on that international success story.
"In bringing some of the best talent, expertise and ambition that exists between our two countries together, we can forge new links to drive economic growth and job opportunities in the tech sector, whilst helping to solve some of the most pressing challenges of our time."
The tech company showcase also aimed to highlight the breadth of investment opportunities available in Scotland. A key priority of Scottish Enterprise's global activities is to attract international capital investment by promoting investor-ready companies looking to scale.
Reuben Aitken, managing director of international operations at Scottish Enterprise, said: "The US and Scotland have a long and proud history of cultural and commercial links which Tartan Week provides a unique platform to celebrate. I'm delighted to be building future partnerships on that shared history.
"Showcasing Scottish tech start-up and scale-up talent to global investors demonstrates the expertise, innovation, and ambition that firms in Scotland have to offer. The Tech Company Showcase will help secure investment fundamental to accelerating their growth at scale.
"The US continues to be a hugely important market for Scotland, both in terms of attracting investment to our country and offering export opportunities for globally-minded Scottish companies. Our in-market specialists, alongside partners and international networks including our GlobalScots, will continue to bang the drum for Scotland, delivering economic opportunities in the process."
The tech company showcase was part of a wider business mission arranged by Foras, which provides immersive international experiences for entrepreneurs and ecosystem builders. The programme was designed by Foras founders Dec McLaughlin, Nick Murray, and Carolina Melendez, while the delivery team includes founder and community builder, Rob Gelb, and Scottish Enterprise's Capital Investment team.
The one-week trip links to the Scottish Tech Ecosystem Review, a report on transforming Scottish tech, written by chief entrepreneur, Mark Logan and supported 14 Scottish tech firms to make connections with east-coast US start-ups to gain knowledge on building world-class tech businesses.
Foras co-founder, Mr Murray said: "This is the third Founder cohort programme we've delivered in partnership with the Scottish Government and SDI, with each trip providing a unique opportunity to explore different entrepreneurial ecosystems, gain insights from world-class businesses, foster relationships among the cohort, and engage with international partners and investment opportunities.
"As a team, we are incredibly proud to showcase these 14 businesses to the US market and demonstrate that Scotland's innovative tech companies can compete with the best that the US has to offer."
Trade and investment-themed events have been central to this year's Tartan Week celebrations and these have included meetings with existing inward investors; engagements with NYC and tri-state-based members of the GlobalScot network as well as Scotland's Trade and Investment Envoys in the US.
The US continues to be Scotland's top inward investor, accounting for 29.5% of foreign direct investment projects into Scotland in 2021. The US is also Scotland's top overseas trade destination, with exports to the States accounting for 17% of the country's total international exports in 2019.