Scots flock to online wills service during coronavirus lockdown
A company established by Scottish solicitor, Bruce de Wert, delivering quick and affordable online wills in clients' own homes, has recorded meteoric growth since the coronavirus lockdown with an upsurge among women and health professionals.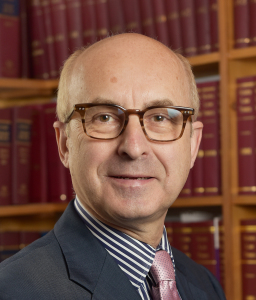 Bruce de Wert set up www.MyScottishWill.co.uk in the year 2000 and has produced wills for thousands of customers over the years but the last fortnight has seen demand for the £49.95 wills dramatically soar.
Mr de Wert said: "We are getting much more traffic than normal, on one day last week it was up over 1200 per cent. We've seen strikingly more enquiries from doctors, accountants and other professionals who are keen to make their wills at this time.
---
---
"If there has been anything positive about the virus, it is that it has encouraged us to stop ignoring the inevitable."
He added: "Perhaps we are more focused on not wanting to leave behind a mess for our family to sort out. Conceivably that is why I am, suddenly, seeing so many ladies using the service. They are more grounded in the family.
"Maybe we now have time and can finally get around to doing things we have put off. After all, my research did show that most people said they did not make a will because 'I never got round to it'. My experience is that people let out a sigh of relief when they actually do it."
Mr De Wert continued: "People need to know, at this time of lockdown, that you can prepare your own will, at little expense, from the comfort and safety of your own home and have it delivered, instantly, to your inbox for signing.
"Anything online was once, instantly, put down as a scam but not now. It's a service I have provided for 20 years. It may have been ahead of its time when first launched it in 2000 but it has now, truly, come of age."
Mr de Wert, a solicitor of 30 years experience who also runs long-established law firm Georgesons in Wick, stressed: "My wills are completely valid under Scots law and my company provides all the advice you need, including how to appoint executors and have your will witnessed."
He added: "I'm pleased to help in taking away anxiety in this difficult time."
Read all of our articles relating to COVID-19 here.