Scots SMEs can act against debtors, says disputes lawyer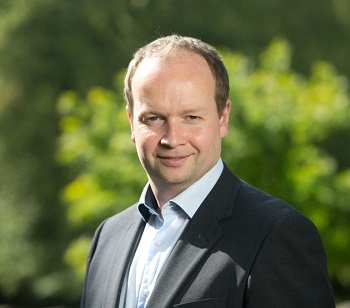 A leading Disputes Resolution and Litigation lawyer has urged Scottish SMEs to take action to ensure they receive any money they are owed, and to be proactive in using the law.
John Bett, a Partner at Lindsays, said that there are a number of myths around legal redress for outstanding debt that is putting off small business owners from taking the necessary action. He added that this is the time of the year when many SMEs will begin to feel the hardship of outstanding payments due at the end of the last financial year.
Bett pointed to research conducted by the Federation of Small Businesses that showed that:
---
---
• Thousands of Scottish businesses shut their doors every year due to supply chain bullying and late payment practises
• Four in five (84 per cent) UK smaller businesses in supply chains say that they've been paid late, while a third (33 per cent) say at least a quarter of payments they're owed arrive later than agreed
• About one in three (36 per cent) Scottish businesses have run into cash flow difficulties as a result of late payments
• UK small businesses say that 60 per cent of late payments are greater than £1,000 in value while the average value of each late payment owed to a Scottish firm is £5718.
​In addition to the action that business groups suggested should be taken by Government in terms of public procurement practises, Bett said that business owners could be proactive and take steps through the existing law.
A Partner in Dispute Resolution and Litigation at Lindsays, John Bett has over 15 years' experience in a wide variety of disputes matters, with particular expertise in the areas of commercial litigation, property litigation and debt recovery. His clients have been involved in some of the more complex and significant commercial actions at the Court of Session in recent years.
Speaking about the opportunities for Scottish businesses, Mr Bett, said: "The last few weeks towards the end of the financial year will have been challenging and stressful for many Scottish SMEs, and now is the time of year when many will begin to feel the pain from outstanding invoices remaining due. From our work, we know how important cash flow and prompt payment is for the sustainability of many businesses this size, particularly when they themselves have had to meet significant outlays to complete the jobs in the first place.

"Whilst there is a lot of publicity around the various campaigns for Government action in this area, especially in public procurement, it's important that businesses recognise that they can act when they are owed money. However, we also know there are a lot of myths surrounding the process for debt recovery which can put smaller businesses off seeking legal redress."
Explaining the detail, Mr Bett said: "There are a number of misconceptions about the debt recovery process. For example, some business think that it is not financially viable to pursue smaller debts through the courts. However, debts can be recovered fairly quickly and economically in many cases and there are lots of options that allow businesses to manage and control the cost of their action.

"Another issue which sometimes comes up is the age of the debt, but most can be pursued up to five years after becoming due in Scotland - although pursuing early is much more likely to result in a recovery. Some businesses owed money by individuals don't pursue action if they do not have an up-to-date address for a debtor but, in reality, in the vast majority of cases the debtor can be located and proceedings can commence if required.

"For others, they simply don't have any way of assessing whether their debtor is likely to be able to pay, so don't know whether it is worth pursuing the debt. We can often collate information to allow a judgment call to be made on that. The most common feedback we hear from businesses yet to pursue this route is that the process is too complicated. Whilst pursuing the legal route can be a daunting prospect, a good lawyer will be able to make the process as straightforward and as seamless as possible for the business.

"The key thing is that it's important to take action early, as doing so can save you time, improve your cash flow and reduce the likelihood of having to write-off bad debts."