Scottish business confidence falls but vaccine offers new hope, Bank of Scotland finds
Business confidence in Scotland fell 10 points during November to -38%, however, the prospect of a COVID-19 vaccine offers hope, according to the latest Business Barometer from Bank of Scotland Commercial Banking.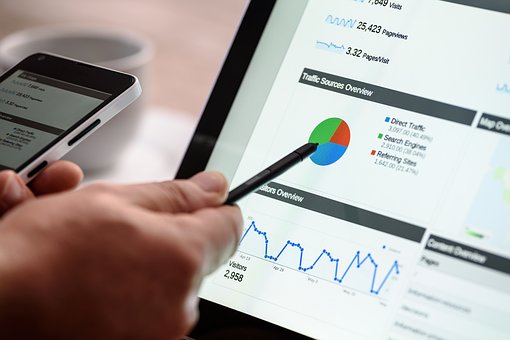 Companies in Scotland reported lower confidence in their own business prospects, down six points month-on-month at -27%. When taken alongside their views of the economy overall, this gives a headline confidence reading of -38%.
When it comes to businesses' hiring intentions, a net balance of 43% expect to reduce staff levels over the next year, up 11 points on last month.
---
---
The Business Barometer questions 1,200 businesses monthly and provides early signals about UK economic trends both regionally and nationwide.
At UK level, the report tracked a dramatic increase in business confidence after the 9th of November announcement that the Pfizer and BioNTech vaccine has 90% efficacy against COVID-19.
Firms surveyed after the announcement between 9th and 16th November had an overall confidence of -15%, which was seven points higher than those polled before, between the 2nd and 8th November (-22%).
For the month as a whole, UK business confidence registered at -21%, down three points on October.
Fraser Sime, regional director for Scotland at Bank of Scotland Commercial Banking, said: "Confidence has faltered on the backdrop of a tightening of restrictions across large parts of Scotland.
"However, the roll-out of vaccines looks increasingly likely to happen in the coming months, and December's Barometer will provide an indication as to how the ongoing development of the COVID-19 exit strategy is affecting companies' confidence. We'll continue to be by the side of Scottish businesses as we work together to emerge successfully from the pandemic."
Paul Gordon, managing director for SME and mid corporates, Lloyds Bank Commercial Banking, added: "Regional confidence remains unsteady as each region grapples with the new lockdown or increased level of restrictions in their area. The tightening of measures had a negative impact on the Services sector last month, especially the leisure and arts that bore the brunt of preventive measures to help contain the pandemic.
"However, as we approach the festive season, and with restrictions set to ease once England-wide lockdown ends, we have seen an increase in confidence. We hope this continues in the months ahead as it brings a much-needed boost for the sector and wider industries."
Hann-Ju Ho, senior economist, Lloyds Bank Commercial Banking, said: "The sustained number of coronavirus cases and more restrictive lockdown measures saw overall business confidence fall again this month. Firms across the sectors also continue to remain cautious as they prepare for a new trading relationship with the EU. However, confidence increased following the news of a potential vaccine to help combat the virus. The months ahead will be key for businesses as they navigate the winter months and adapt to the evolving landscape."