Scottish business round-up
A round-up of business news from across Scotland featuring: Smith Anderson's 16% turnover rise, Hope Box Project's distribution of arts and crafts boxes, Glen Mhor Hotel and Apartments' reduced key worker beds, Dundee University's £5 million coronavirus drug research funding, the closure of Fisher's Perth site and Morrison Construction's new facility deal.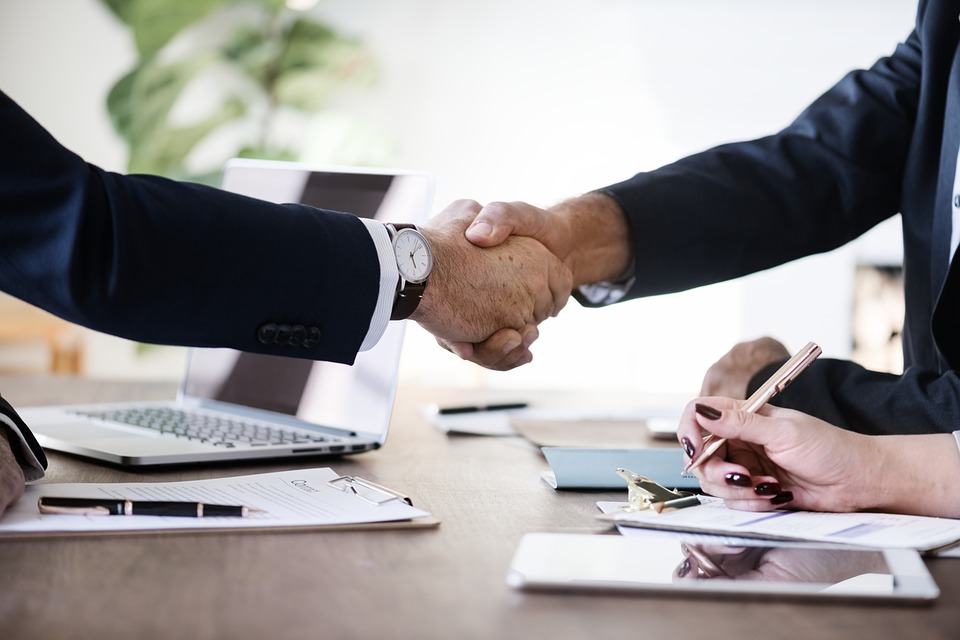 Smith Anderson sees turnover rise by 16%
Kirkcaldy-based paper bag manufacturer Smith Anderson has seen its turnover rise by 16%.
---
---
The firm has dealt with the rising costs of raw materials and increasingly challenging trading conditions to supply paper bags to major food groups such as Mcdonald's, Greggs, Burger King and Five Guys.
The firm, which manufactures more than 60 million paper bags per week, saw its turnover rise to £31.3m for the year ending September 30 2019, marking an increase of 16.6%. Overseas sales also increased in line with a five-year strategic plan at a faster rate of 17.9% as markets, particularly in Central Eastern Europe continued to develop, supported by a recent joint venture in Poland.
Hope Box Project distributes arts and crafts boxes to those in isolation during COVID-19
Arbroath mental health charity Hope Box Project, is distributing arts and crafts boxes to those struggling with isolation during the coronavirus lockdown.
The Hope Box project was created by Dundee charity Front Lounge. After receiving two sample boxes from Front Lounge, Reach Across secured £5,000 from the Resilience Fund, distributed by Foundation Scotland, to tailor the boxes to their specific audiences.
Reach Across has now handed almost 50 Hope Boxes to families, young people and other vulnerable people across the town, including residents of St Vigeon's Care Home.
As well as materials ranging from pens, pastels and paints to canvas, charcoals and disposable cameras, Reach Across have added tailored extras depending on recipients' hobbies, from knitting and crochet materials to nailcare items.
Glen Mhor Hotel and Apartments provides 700 reduced price key worker beds
Glen Mhor Hotel and Apartments in Inverness has provided nearly 700 reduced rate bed nights for NHS and emergency workers so far during the pandemic.
Whilst other city hotels have reduced or furloughed staff following lockdown, the hotel opted not to shut completely, staying open to cater for key workers.
Since the first day of lockdown, the hotel has provided 695 bed nights for essential staff visiting Inverness. During that time, beds and room service have been made available to NHS workers, firefighters, police and maintenance workers as well as the staff on-site during the establishment of Inverness' Coronavirus Test Centre.
University of Dundee receives £5 million funding for coronavirus drug research
The University of Dundee's Drug Discovery Unit (DDU) has received €5 million of funding to develop antiviral treatments for COVID-19 and future coronaviruses.
This significant investment by the COVID-19 Therapeutics Accelerator, initiated by the Bill & Melinda Gates Foundation, Wellcome and Mastercard, will enable DDU scientists to begin work immediately on identifying novel anti-coronavirus agents.
The three-year Lead Optimization for Coronavirus Infections (LO4CVI) project will focus on identifying safe, orally dosed candidate drugs with the potential to tackle acute infections and reduce transmission in the general population.
Fishers closes Perth site
Laundry firm Fishers has confirmed the closure of its Perth site resulting in a loss of up to 84 jobs.
Fishers said that it had been "significantly impacted" by the severe downturn in the hospitality and tourism sector following the coronavirus lockdown measures implemented in March.
The firm said it had explored a range of options to try to avoid closing its Perth plant, but none had been possible. On Friday, staff were told of the company's decision to close the site with immediate effect.
The laundry firm had been mothballed since March when the lockdown came into effect with a consultation period with staff launching at the end of April.
Morrison Construction awarded flagship National Manufacturing Institute Scotland facility deal
The National Manufacturing Institute Scotland (NMIS) has awarded the contract for the build of its new flagship facility at the heart of the Advanced Manufacturing Innovation District Scotland in Renfrewshire to Morrison Construction.
The contract, worth around £42 million, was awarded after the University of Strathclyde, as the operator of NMIS, approached the market with an Official Journal of the European Union (OJEU) restricted tender process. The process saw the Scottish firm, part of the Galliford Try Group, prove to be the most economically advantageous in terms of both cost and quality.
As part of the contract, Morrison Construction said it is committed to achieving the design team's aspirations of the building being awarded BREEAM 'outstanding' for sustainability – the highest-accolade for sustainability in the UK construction industry.