Scottish Chambers: Brexit uncertainty causing businesses to struggle
The latest Scottish Chambers of Commerce (SCC) Quarterly Economic Indicator survey for Q3 of 2019 shows that businesses continue to struggle due to factors caused by Brexit uncertainty in the most recent quarter.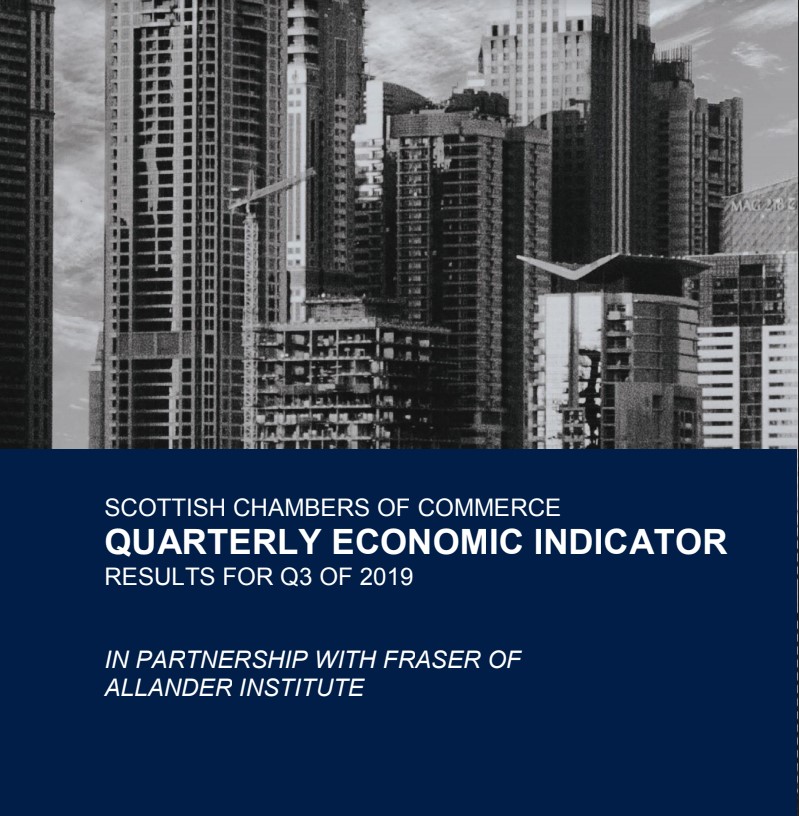 The figures have revealed that confidence remains on a downward trend in most sectors compared to the same period last year.
Yet businesses, particularly in the financial and business services sector, are cautiously optimistic that a positive outcome to Brexit on 31 October could start restoring confidence in the Scottish economy.
---
---
The survey highlights:
On recession risk: data suggests that Scotland should avoid a 'technical recession' - defined as two consecutive quarters of negative growth – when the next set of official figures are released later on this year.
On the construction sector: The balance of construction firms increasing investment – total, capital and training – all fell into negative territory in Q3, with the level of work in progress at the lowest level in six years.
On the retail sector: Confidence dipped in the retail and wholesale sector in the quarter as revenue trends fell back. Domestic issues such as too-high business rates and competition – online and on the high street ­– remain key concerns.
Tim Allan, chairman of the Scottish Business Advisory Group and president of Scottish Chambers of Commerce, said: "The challenges businesses face are laid bare in the Scottish Chambers of Commerce Quarterly Economic Indicator for Q3. As the UK faces yet another deadline in the Brexit process, construction and manufacturing have reported severe challenges in terms of future orders, exports and investment. Meanwhile, companies in sectors including retail and tourism face continued challenges in recruiting people with the right skills as the number of available workers from Europe continues to decline.
"Uncertainty has undoubtedly stymied corporate investment. We put a direct challenge to political leaders today – deliver a positive outcome to Brexit and the economy will benefit. We believe there is a wall of cash that has been pent up while the process of leaving the EU has unfolded which can and will be unleashed.
"What employers need more than ever is for Scottish and UK governments to hone their focus on the needs of the economy. Scotland in particular suffers a long-standing problem of slower economic growth relative to England and poor productivity compared to global peers. We urgently need to correct these trends if Scotland is to deliver an inclusive economy that provides the jobs, skills and prosperity for current and future generations."
Derek Mackay, economy secretary, added: "It's clear from this latest report that Brexit uncertainty, and in particular the threat of 'no deal', is having an increasingly negative impact on business confidence.

"As a responsible government, our enterprise and skills agencies continue to work with partners, including Business Gateway, to deliver the Prepare for Brexit campaign - an online portal where businesses can access a self-assessment tool, expert advice, and information on events, workshops and financial support."