Scottish charity raises over £50,000 with BoS and RBS support
Scottish agriculture charity RSABI raised over £50,000 at its annual Great Glen Challenge event with support from Bank of Scotland and RBS.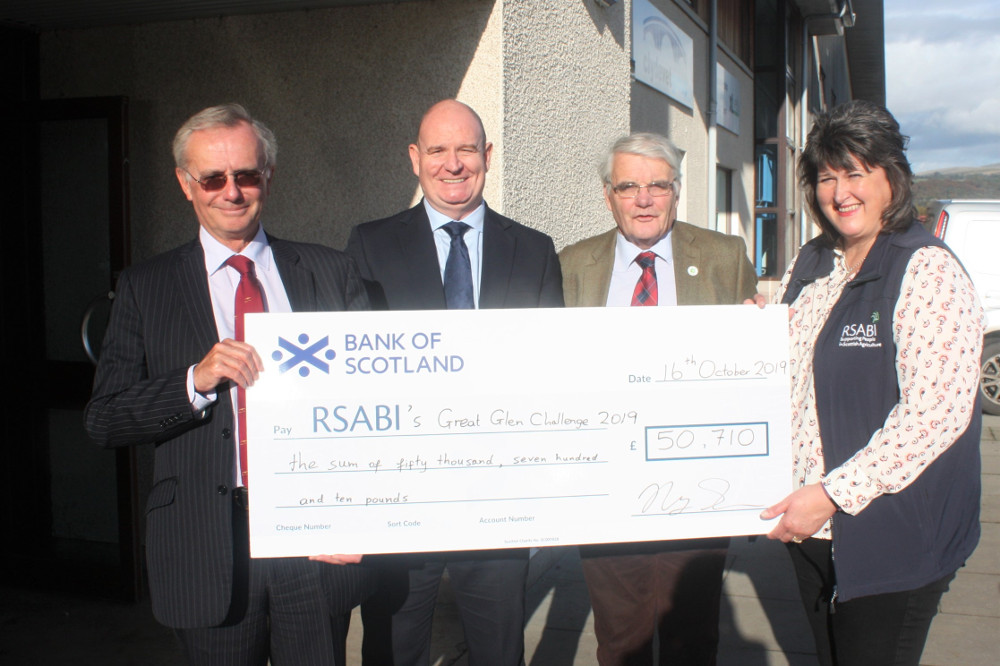 The popular event has raised over £350,000 in recent years with support from over 500 rural competitors, representing over 130 company teams since being established in 2012.
This year's Great Glen Challenge event saw 104 competitors complete the multi-sport 46 km course from Fort Augustus to Benavie, by Fort William. In teams of four plus a support driver they mountain biked, kayaked, walked and ran their way down the Great Glen against the clock and in the wettest conditions we have ever faced.
---
---
The team from AHDB Scotland were crowned winners, with teams from Landmark Systems Ltd taking a very close second and last year's winners, Begbies Traynor, coming in third.
The challenge was sponsored by law firm Ledingham Chalmers and supported by Bank of Scotland, Rettie & Co, The Scottish Farmer and Royal Bank of Scotland.
The £50,710 sum raised will help RSABI provide emotional, practical and financial support to individuals and their families across the agricultural sector including farming and crofting.
Nina Clancy of RSABI said: "The generosity and spirit of all the participants and volunteers never ceases to amaze me. The RSABI team thank all who took part in the Great Glen Challenge 2019, our headline sponsors, Ledingham Chalmers, our partner organisations, volunteer stewards and the myriad of people who donated so generously to our teams this year.
"Many people in Scottish agriculture are struggling to cope. Working farmers, crofters and farm workers need a variety of support services and our service is becoming increasingly complex and time consuming. Our helpline and welfare teams are busier than ever with new referrals received at the rate of 20 to 25 per month. These funds will make a real difference to people's lives."
Jim Drysdale, partner at Ledingham Chalmers, added: "The role of RSABI has arguably never been more important as the industry works together to create a sustainable future in the face of continuing uncertainty, as well as challenging market and weather conditions.
"That's why Ledingham Chalmers once again was keen to support this special event, which raises essential funds to help so many people throughout rural Scotland."