Scottish companies to participate in huge Chinese trade expo
Some of Scotland's finest goods and products will be on display to an international audience after one of the world's biggest trade events gets underway today.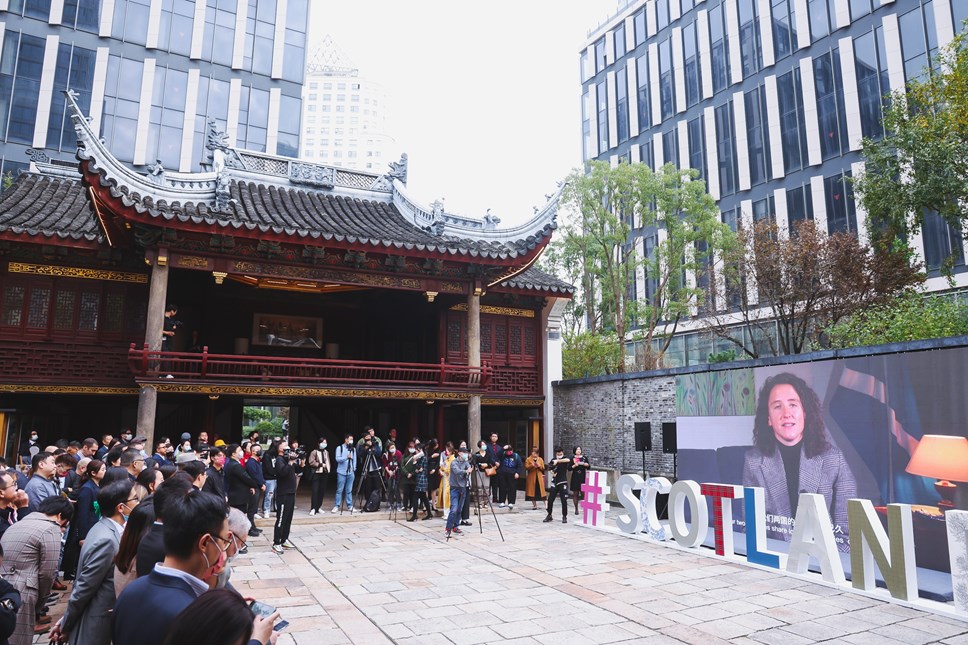 Almost 40 Scottish companies from across the food and drink and consumer and lifestyle sectors will participate in the China International Import Expo (CIIE), following support from Scottish Enterprise's Scottish Development International (SDI) trade specialists based in Asia.
SDI will host two unique pavilions exhibiting distinctly Scottish products such as whisky, salmon and textiles at CIIE, which takes place in Shanghai from 5–10 November and will feature almost 3,000 businesses from across 127 countries and regions.
---
---
With a nod to the ongoing COP26 summit taking place in Glasgow, sustainability will be a core theme for Scotland at CIIE, highlighting the important role food & drink and lifestyle industries have in achieving the country's ambition to be net zero by 2045.
SDI's head of southeast Asia, Caroline Craggs, said: "As one of the world's largest expos, CIIE provides an outstanding opportunity for Scotland to build business relationships with Chinese consumers. SDI will be thrilled to showcase the very best Scotland has to offer over the next few days at our pavilions, which have sustainability at their heart.
"Scotland's products and services are globally renowned for their quality. China is a hugely significant market for Scotland and we are confident the products on display at CIIE will be very well received by those attending the event."
One of the 37 Scottish companies that will be exhibiting at CIIE is Glasgow-based fashion designer ROCIO. The firm displayed its sustainable wooden handbags at last year's event, impressing consumers and trade buyers alike.
ROCIO use renewable and sustainable materials and in 2019, the company was the first ever recipient of the Scottish Edge Circular Economy award for their zero waste initiatives, awarded by Zero Waste Scotland.
Hamish Menzies, creative director of ROCIO, said: "We are very proud to have been invited by SDI to participate at the prestigious CIIE event in Shanghai. It's a terrific opportunity for us at ROCIO to present a specially curated spring summer 2022 collection into China.
"We hope that it will increase our brand's awareness and help us grow our customer base in the world's largest fashion market."
Ahead of CIIE, SDI hosted a reception in central Shanghai on 2 November featuring a fashion show, taster sessions and bagpipes, with more than 150 trade buyers and stakeholders in attendance.
The reception, which included a video message from the Scottish Government's Minister for Rural Affairs and Islands, Mairi Gougeon, was also live-streamed via seven online platforms, receiving more than 10 million views.
China is Scotland's 7th largest export destination and has seen a 108% increase in Scottish food exports compared with 2020, with figures returning to pre-COVID 19 pandemic levels.