Scottish Enterprise to lead work to transform Michelin Dundee site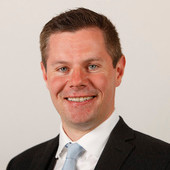 Scottish Enterprise will lead work to transform the future of the Michelin Dundee site under a new plan agreed by the Scottish Government, working group partners and Michelin management.
A declaration to be signed by the end of the year will see the Scottish Government and Michelin work in partnership to transform the site into a key location for new economic and employment opportunities.
Steve Dunlop, chief executive of Scottish Enterprise, who compiled the Scottish Government's proposition to Michelin, will lead the work.
---
---
Michelin has also appointed Jerome Monsaingeon as the company's project leader for the partnership on the future of the Michelin site in Dundee.
Economy Secretary Derek Mackay said: "Michelin has confirmed that, despite the offers of further Scottish Government support, structural market changes mean that the continued manufacturing of tyres at the Dundee site is not viable and that tyre production will therefore cease in 2020.
"Our shared aim is now to secure a long-term future for the site and to generate significant employment there. I am pleased that Michelin have agreed to work in partnership with the Scottish Government, Scottish Enterprise, Dundee City Council and other partners to develop the next phase of their presence in Scotland, including the skills and the capacity of their workforce."