Scottish family butchers plans £10 million expansion with funding from HSBC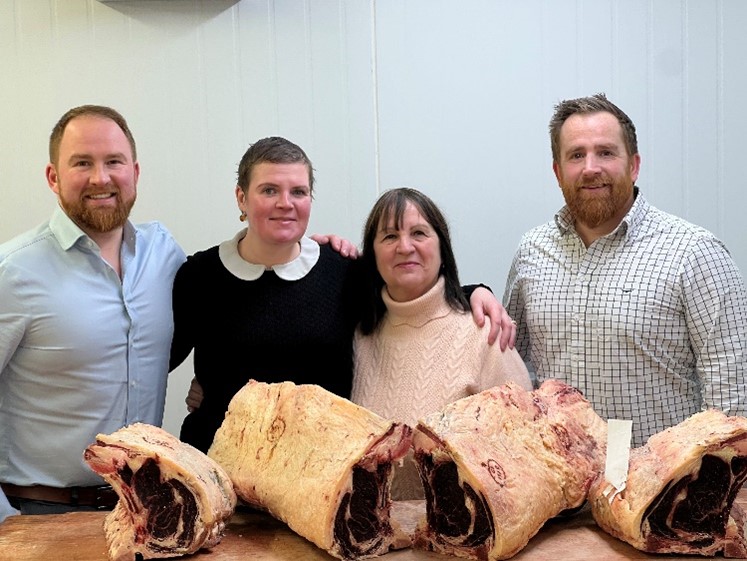 A family-owned and run Scottish online butcher will soon be home to the UK's largest dry-aging station, after securing a £2 million funding package from HSBC.
Founded in 1946 by brothers William and John, John Gilmour Butchers is building a £10 million new butchery and retail facility in Wallyford, East Lothian, to meet growing demand.
The company, which supplies dry aged beef and lamb to well-known luxury restaurants, will use the funding to purchase land in Wallyford for its new 45,000 sq. ft. site.
---
---
The additional space will hold an office, retail shop and deli, as well as three Himalayan salt dry-aging chambers capable of maturing over 6,000 pieces of bone-in sirloin and ribeye. The dry-aging chambers are dehumidifying units which draw the moisture out of the meat to increase tenderness and flavour.
The expansion will see John Gilmour Butchers take on 40 new staff members, including new butchers and mechanical technicians. In addition, the company will set up a new apprenticeship scheme to encourage young butchers to join the industry.
Daniel Gilmour, managing director at John Gilmour Butchers, said: "Growth is always exciting, and thanks to this funding, we'll be able to fully embrace it by increasing our facilities and workforce. This will enable us to not only take on new clients, but service our existing clients to an exceptionally high level. We're also excited to explore our ambition to export our 'Gilmour Black Gold range' to international clients in the near future.
"HSBC UK has been with us every step of the way and the bank's new online customer support service has played a huge part in this. The team is always on call to assist and they share our vision."
Coenraad Horn, relationship director at HSBC UK, said: "With this funding package, we look forward to seeing the new factory and new business ventures come to fruition. It's brilliant to see this third-generation family business continuing to flourish."
John Gilmour Butchers' deli style retail unit will sell a range of East Lothian products and produce.