Scottish finance leaders commit to collaboration to mitigate effects of cost of living crisis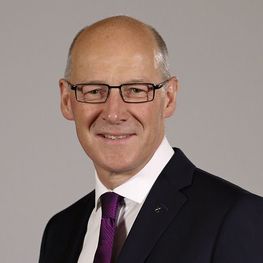 Finance leaders have welcomed a statement issued by deputy first minister John Swinney today, committing both the Scottish Government and one of Scotland's biggest industries to maintaining close collaboration aimed at tackling the "rapidly escalating" cost crisis for households and businesses.
The statement comes following the most recent meeting of the Financial Services Growht and Development Board (FISGAD) the quarterly forum which was jointly chaired today by the deputy first minister and Scottish Financial Enterprise (SFE) chair Philip Grant.
The meeting covered the industry's current efforts to tackle the crisis, as well as looking at different measures industry and the government can partner on to support the households and businesses in Scotland dealing with unprecedented price rises.
---
---
Financial services have quickly mobilised in response to the crisis, taking action on a range of fronts, such as increasing customer-facing support, financial inclusion initiatives, colleague wellbeing schemes and community and charity support.
Much work has been done in recent years to ensure product solutions are in place to support customers facing financial hardship, including the widescale adoption of basic bank accounts and low-cost savings and insurance products, as well as the growth of digital finance apps and open banking solutions.
John Swinney MSP said: "The Scottish Government and financial services industry are committed to maintaining an ongoing dialogue and sharing insight and innovation to ensure targeted and timely support is available for all households and businesses most vulnerable to the rapidly escalating cost crisis.
"We actively encourage people and businesses, no matter their size, to speak up and seek help from their financial providers as soon as they think they might need it. There is no stigma with struggling financially. The Scottish Government stands ready to work alongside the financial services industry in doing all it can to help customers manage their financial situation and navigate the challenging economic environment ahead."
He added: "The Scottish Government and industry will continue to partner throughout the cost crisis to tackle the immediate challenges of today while also working together to address key underlying structural issues. Together we are seeking out opportunities to coordinate investment and planning to realise the National Strategy for Economic Transformation's vision for Scotlanf to become a sustainable and inclusive economy."