Scottish Financial Enterprise launches new initiative to attract young talent to finance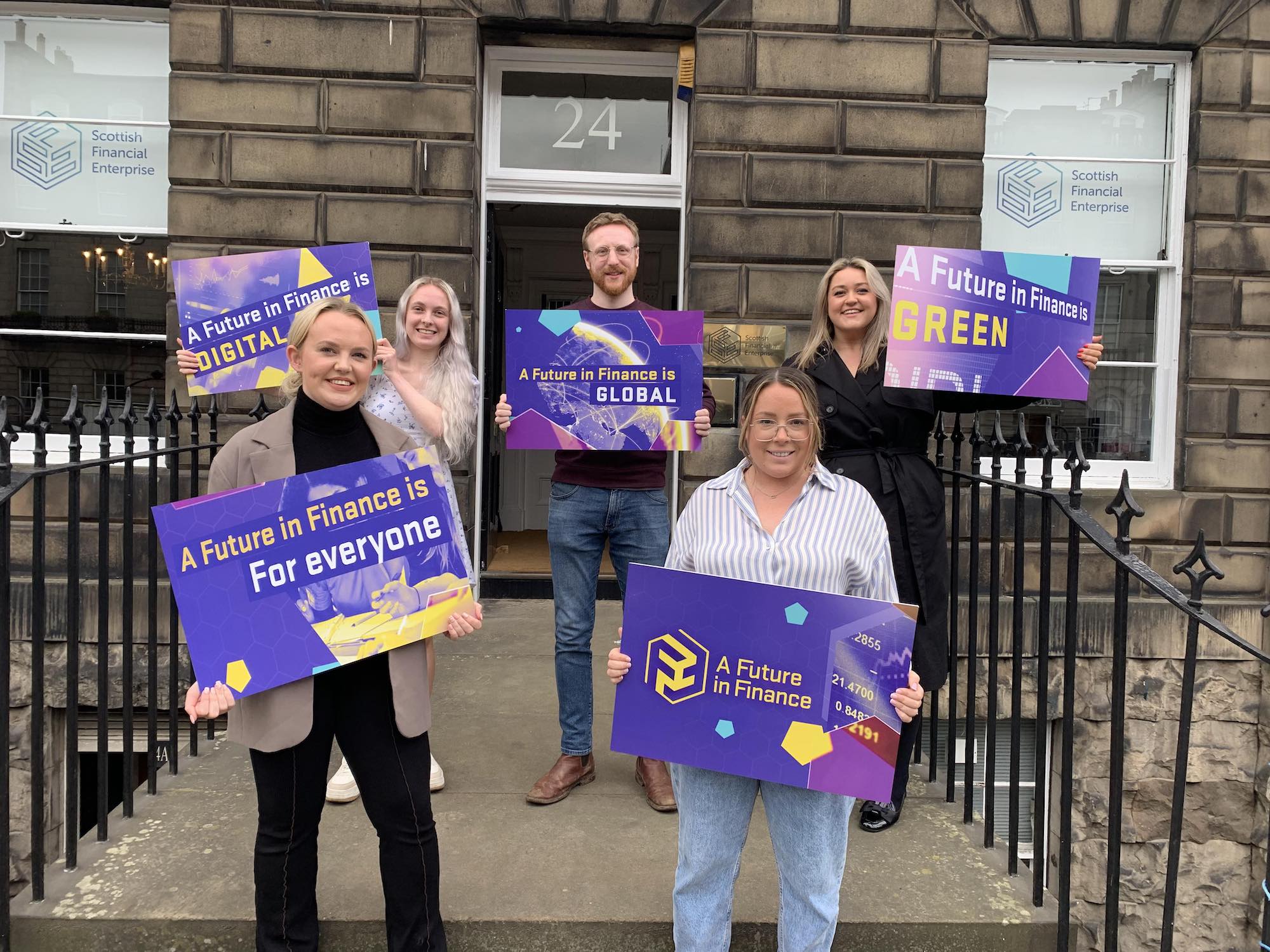 Scottish Financial Enterprise (SFE) has unveiled an educational engagement initiative, A Future in Finance, to boost interest in financial services careers among young Scots.
This programme is integral to the SFE's broader Skills Action Plan launched last year, which seeks to fill 50,000 industry roles within three years.
Scotland's financial services sector is currently the nation's largest contributor to the UK economy, employing approximately 150,000 people and offering salaries nearly £10,000 higher than the national average. The new initiative is set to be rolled out across Scottish schools by SFE member firms and the Young Professionals Network.
---
---
The launch follows a recent survey by advisory firm True North for SFE, revealing that nearly a quarter (23%) of Scots, and almost 60% of 16-24-year-olds, do not view the financial services sector as an attractive or secure career path.
A Future in Finance aims to shift these perceptions, challenging stereotypes and highlighting various industry opportunities. The programme emphasises digital roles, global opportunities, the rise of green finance, and the industry's inclusive culture.
The initiative was designed in collaboration with Skills Development Scotland, Developing the Young Workforce, SFE members, and with input from young people and the third sector.
Sandy Begbie, chief executive of Scottish Financial Enterprise, said: "As an industry we are determined to continue attracting a pipeline of diverse talent to support our growth and development ambitions and maintain our international competitiveness.
"Last year we launched our ambitious Skills Action Plan which aims to help us simplify career pathways, promote career benefits and opportunities, and strengthen how we develop the skills that are needed to help us continue growing and thriving.
"A Future in Finance is a central part of our plan, designed to change attitudes by inspiring, enabling and breaking stereotypes about careers in financial services and I am grateful to our members, Skills Development Scotland, Developing the Young Workforce and others who have helped make this programme a reality."
Colin Halpin, global head of market data financial management, Barclays UK, and SFE Board Sponsor for Skills and Inclusion, said: "A year since the launch of SFE's industry-wide Skills Action Plan, I'm pleased we can mark the occasion by showcasing this fantastic new programme.
"Our message to young people is that no matter your skills, background, or experiences, there is a place for you in Scotland's financial services industry, and you have a role to play in helping us grow, innovate and solve the big challenges that the future poses. A future in finance is something we want all young people in Scotland to consider."