Scottish Government extends non-domestic rates relief
Retail, hospitality, leisure and aviation businesses will pay no rates during 2021-22 under proposals outlined yesterday by finance secretary Kate Forbes.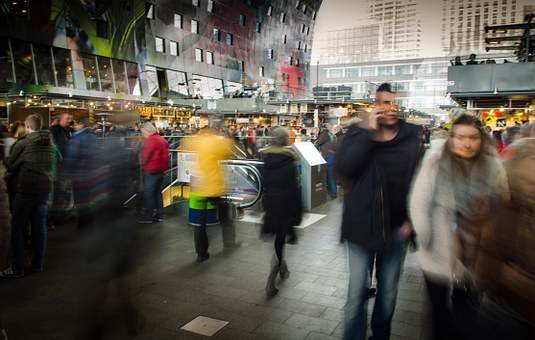 It is one of a series of measures proposed by the finance secretary following confirmation of a further £1.1 billion of consequential funding arising from UK Government coronavirus spending.
The move builds on the three month rates relief extension announced in the Scottish Budget and will be taken forward provided the Scottish Government receives the funding already assumed from the UK Budget on 3 March, and that requisite funds are available to maintain existing support into 2021-22.
---
---
Newspapers will also continue to benefit from 100% relief for a further 12 months, while charitable rates relief will not be removed from mainstream independent schools until 1 April 2022 due to the ongoing impact of the pandemic.
Ms Forbes said: "When I presented our budget last month I guaranteed to extend non-domestic rates relief further if I was given the necessary resources. I can now deliver on that promise, providing the UK Budget in March delivers the funding we require.
"The other measures I am proposing today, including further support for hospitals, schools and local government and measures to tackle climate change, build on our priorities to ensure a robust recovery for our economy and public services.
"This welcome additional consequential funding was confirmed to us yesterday and I wanted give early notice to parliament and provide clarity to businesses.
"We are still in the throes of a national emergency and it is important Parliament works together to respond. I will continue to work with all parties to help deliver a budget for the nation fit for these times."
Andrew McRae, the Federation of Small Businesses' (FSB) Scotland policy chair, welcomed the announcement. He said: "Extending rate relief for the next financial year will allow many more smaller firms to make it through to the end of this crisis and help them get back on their feet when the economy re-opens. Should many bigger businesses choose not to take up this tax break, we'd like to see the money saved spent on measures to give local and independent businesses a shot-in-the-arm.
"We're also right behind extra help for mental health services, given that two in five of our members have had concerns about their own wellbeing. We'd like to see new initiatives to make sure small businesses and the self-employed make the most of these services."
Tracy Black, CBI Scotland director, added that the extension of business rates relief will provide a 'major boost' to under-pressure firms.
Dr Liz Cameron OBE, chief executive of the Scottish Chambers of Commerce, commented: "The Finance Secretary committed to extending non-domestic rates relief if she had the budget to do so, so we welcome this confirmation. This will provide much-needed relief to the retail, hospitality, leisure and aviation sectors who have been devasted by the effects of coronavirus restrictions.
"We would further urge the Cabinet Secretary to ensure that safeguarding jobs and the economy will continue to be high on the list of considerations as she sets out further priorities for the £1.1 billion in additional COVID-19 funding recently allocated from the UK Treasury."
David Lonsdale, director of the Scottish Retail Consortium, said: "The Finance Secretary has once again moved with commendable speed to back businesses which have been left reeling by the impact of Coronavirus. She has clearly listened to our representations and has responded positively to remove the burden of business rates from retailers for the next twelve months. This is a bold and significant move and a vital shot in the arm for the sector, much of which remains closed and faces an uncertain future.
"The business rates waiver has been a lifeline for the retail industry, much of which has had to cease trading three times so far during the pandemic whilst at the same time investing significantly in COVID safety measures. Scrapping business rates for the coming year provides a much-needed cashflow and confidence boost for the industry – Scotland's largest private sector employer - as it hopefully emerges from lockdown and seeks to recover."