Scottish Government: £500m in savings identified to tackle cost crisis and prioritise spending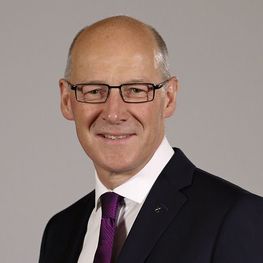 Around £500 million in savings have been found as resources are focused on tackling the "harsh reality" of the cost of living crisis, deputy first minister John Swinney has said.
He updated the Scottish parliament on steps being taken to meet the increased costs of public sector pay and to provide support to those who need it most, while balancing public finances.
Soaring inflation means the Scottish Government's budget is now worth £1.7 billion less in real terms than it was last December. Since then inflation has risen from around 4% to more than 10% – with possible further increases when figures come out next week.
---
---
Mr Swinney set out to parliament where savings have so far been made to help pay for initiatives such as fair public sector pay settlements and doubling the Fuel Insecurity Fund. He has also written to the Finance and Public Administration Committee outlining the details of reductions in planned spending made in recent weeks.
The deputy first minister has committed to setting out the emergency budget review within two weeks of the UK Government budget update expected later this month. He warned further intervention will represent a significant challenge given the largely fixed Scottish Government budget and limited fiscal powers.
Mr Swinney said: "Our budget was based on a UK Spending Review that simply did not foresee the levels of inflation that are now a reality.
"That alone would require the budget to be revisited. But in times of crisis the job of the finance secretary is not simply to balance the books. It is to find the money to help families, to back business and to fund the priority projects that improve lives for the long term. And so, the Emergency Budget Review must both identify funding to cope with inflation-driven cost increases and aim to support those who most need our help during this crisis.
"This is the harsh reality of a fixed budget and limited powers. The Scottish Government simply does not have access to many of the levers which would provide the greatest support in this crisis. We will do everything we can. We will make the hard choices. But only the UK Government can act to end this crisis. They should do so – and I encourage them to do so now."