Scottish Government targets economic boost with new medium-term financial strategy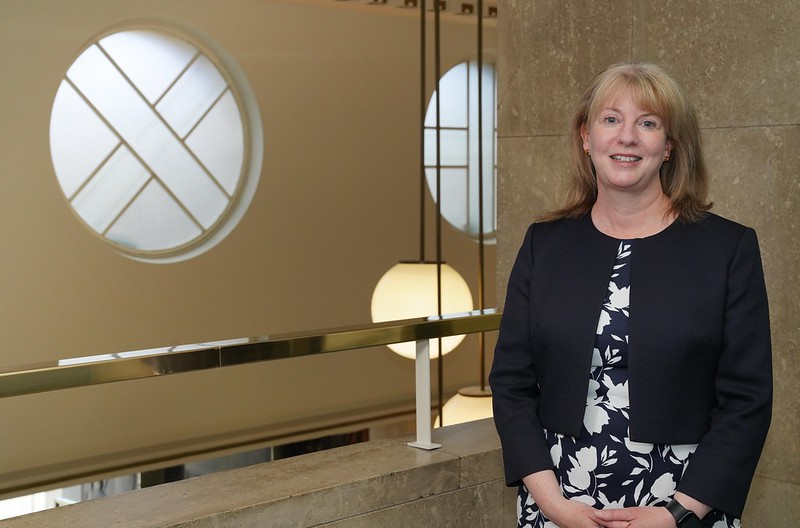 The Deputy First Minister, Shona Robison, has announced a strategy for economic growth, progressive taxation, and targeted spending, aiming to bolster the country's economy and enhance public services amidst mounting financial challenges.
The medium-term financial strategy outlines the Scottish Government's financial roadmap, which incorporates economic growth strategies, stringent spending decisions and an updated tax strategy.
Ms Robison has outlined plans to grow the Scottish economy by focusing on areas where Scotland has a competitive advantage, such as childcare and start-ups, in addition to encouraging entrepreneurs.
---
---
The government aims to streamline spending by concentrating on crucial sectors that drive equality, opportunity, and community values. A new tax advisory group, chaired by the Deputy First Minister, will be established this summer to revise the tax strategy.
According to Scottish Government estimates, the nation could face a resource spending shortfall of £1 billion in the next fiscal year, potentially escalating to £1.9bn by 2027/28 due to inflation, pay hikes and lack of additional funding from the UK government. The gap between capital expenditure commitments and funding could widen by 16% by 2025/26.
Ms Robison said: "We are steadfast in our commitment to tackling poverty, building a fair, green and growing economy, and improving our public services to make them fit for the needs of future generations.
"But we must recognise that our current financial situation is among the most challenging since devolution, driven by the Covid pandemic, the war in Ukraine and the recent period of high inflation.
"Our funding remains largely based on decisions made by the UK Government, but they have failed to take the steps required to inflation-proof our budgets, and their decisions from Brexit to the disastrous mini-budget have made matters worse. This is creating substantial pressure on our public services, which we have no choice but to address.
Ms Robison continued: "Today I have outlined our strategy for managing these challenges, doing all we can within our powers to ensure public finances are on a sustainable path. We will have a laser-like focus on spending, ensuring it targets equality, opportunity and community.
"We will generate economic growth, supporting businesses to invest and create new jobs while increasing tax revenues to invest in better public services. And we will continue to build the most progressive tax system in the UK, ensuring the burden of taxation is placed on those with the broadest shoulders.
"There can be no escaping the difficult choices ahead, but by following the plan outlined today we can provide a more prosperous and fairer future for the people of Scotland."